25 years of Innovations in Railway Transport
02.06.2017
25 years of Innovations in Railway Transport Conference took place from 24th to 26th of May in Ekaterinburg. The Conference was organized by R&P Centre "Promelectronica" and supported by the Union of Transport Organizations of Russia, Union of Industries of Railway Equipment, Union of Defense Enterprises of Sverdlovsk region, Union of Railway Enterprises.
More than 100 specialists from the Russian Railways, industrial enterprises and design organizations not only from Russia but also from Latvia, Bulgaria and Brazil gathered in the capital of the Ural region to discuss the core issues of railway infrastructure.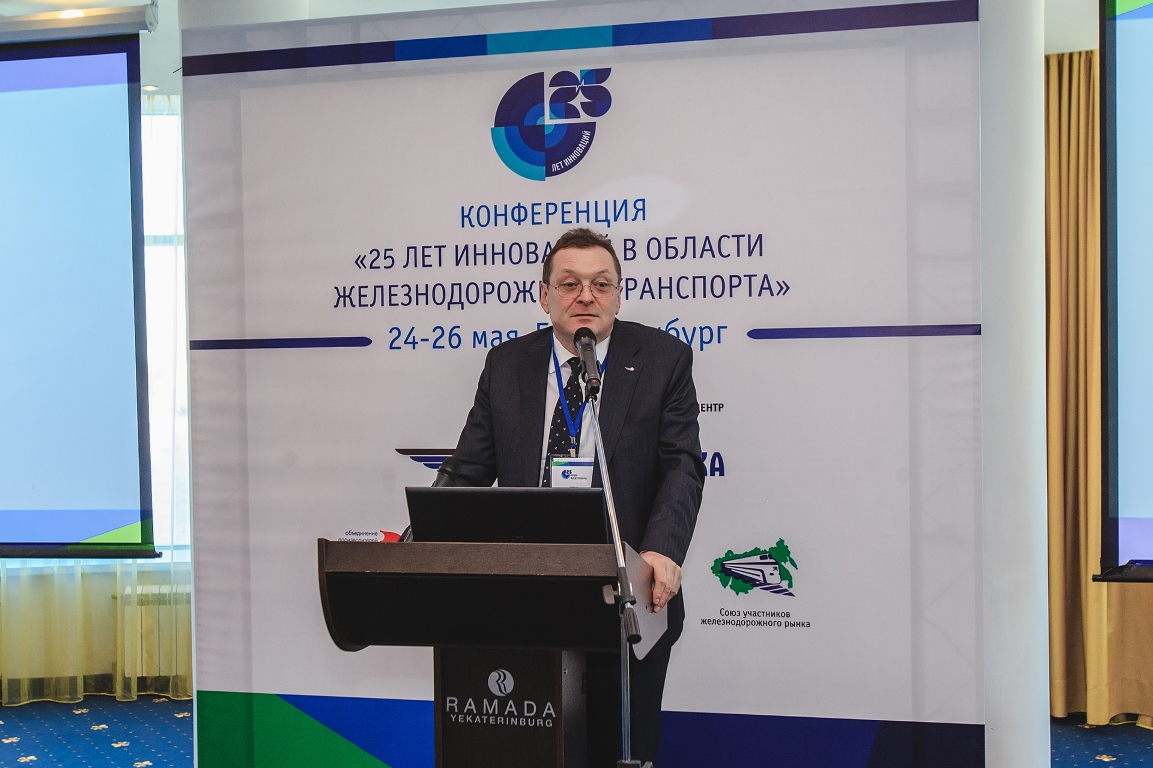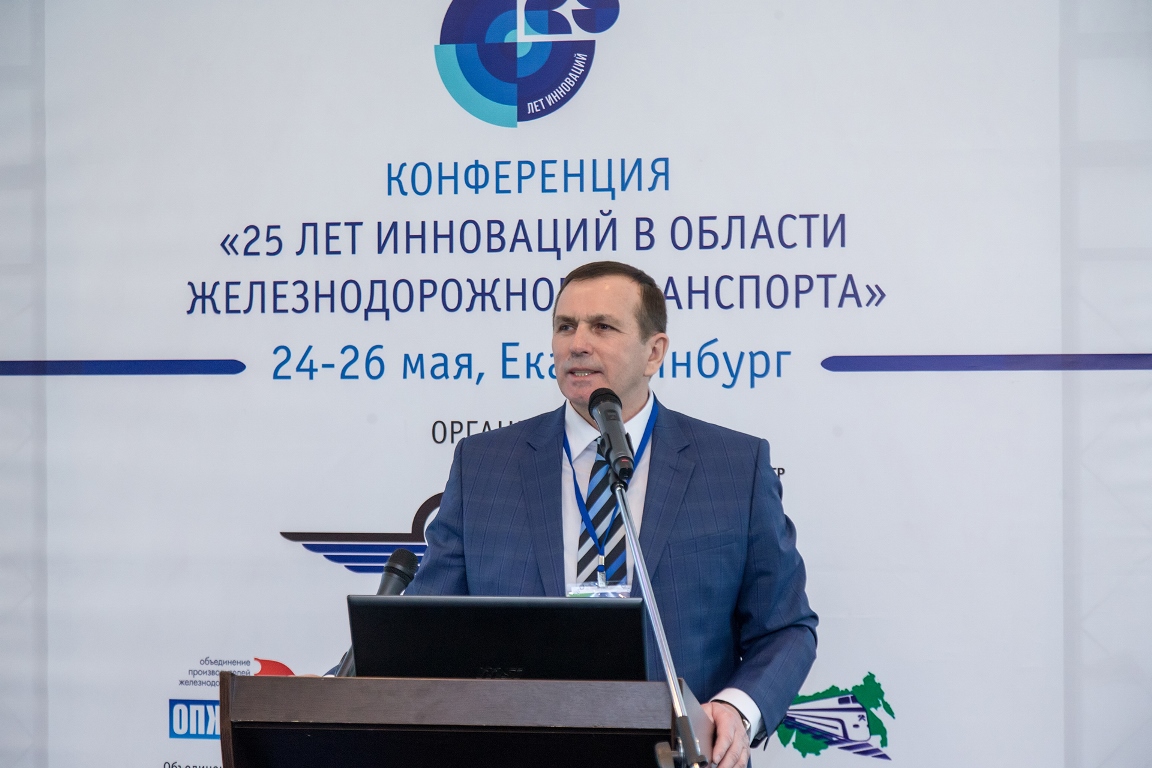 The welcome speeches and reports were made by the honoured guests – Mr. Gennady Nasonov, Chief Engineer of Central Infrastructure Directorate, Russian Railways; Mr. Vitaly Kaynov, Chief Engineer of Design and Construction Bureau and Russian Railways; Mr. Alexey Pidyashov, Chief Engineer of Sverdlovsk Railway, Russian Railways; Mr. Igor Zelenkin, Deputy Minister of Industry and Science of Sverdlovsk region.
During the Conference the participants discussed capabilities of modern railway automatics and telemechanics, shaped joint plans for improvement of railway automatics and telemechanics and independence from import in this filed, shared their experience in microprocessor systems at main lines and industrial railway enterprises (EVRAZ Nizhny Tagil Metallurgical Plant, MMC Norilsk Nickel, Pervouralsk New Pipe Plant).
Mr. Gennady Nasonov, Chief Engineer of Central Infrastructure Directorate, Russian Railways, defined prospects of cooperation with Promelectronica:
"During the period of its existence R&P Centre "Promelectronica" has made a great jump in development – from simple axle counting systems to microprocessor interlocking and auto block systems. Future cooperation is seen in full equipping a track section with systems of one manufacturer, i.e. we'll try to implement the full life cycle maintenance. R&P Centre "Promelectronica" is a company which perfectly fits for the tasks which we are currently performing, e.g. in regard to the development of the East test site."  
Signing of agreement between R&P Centre "Promelectronica" and Balkantel Ltd. about license manufacture of the microprocessor interlocking system MPC-I in Bulgaria became a significant moment of the entire event.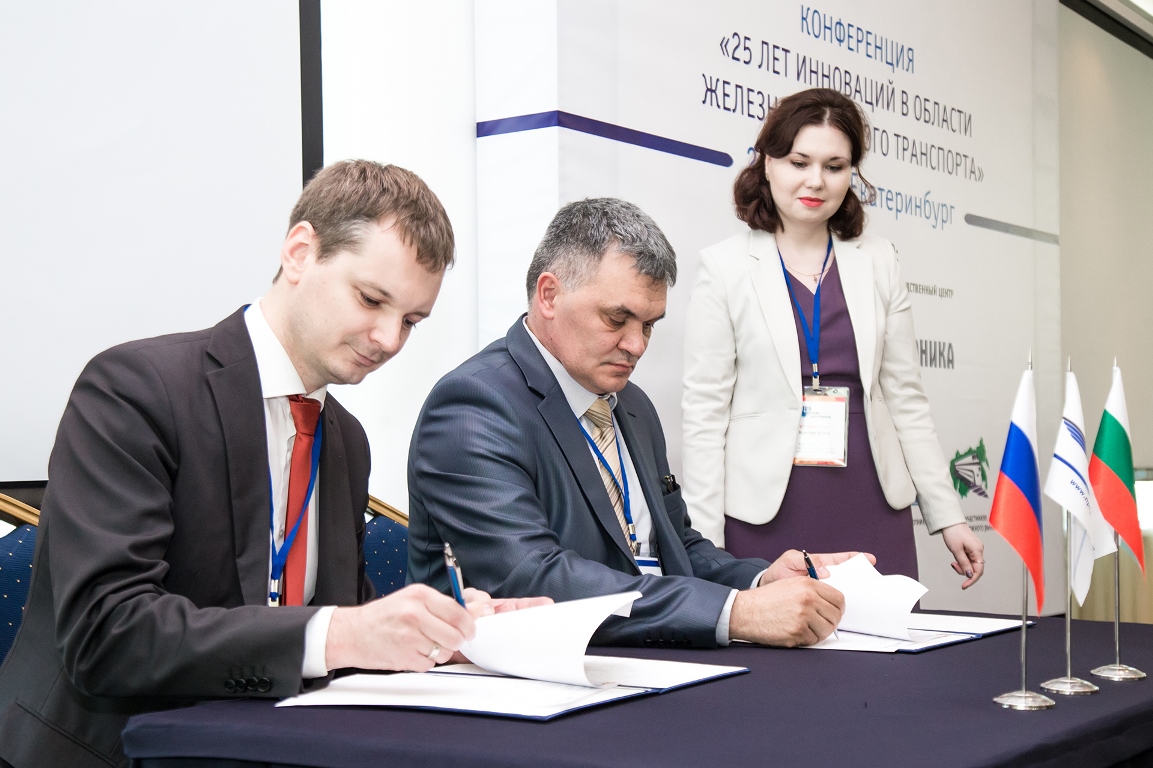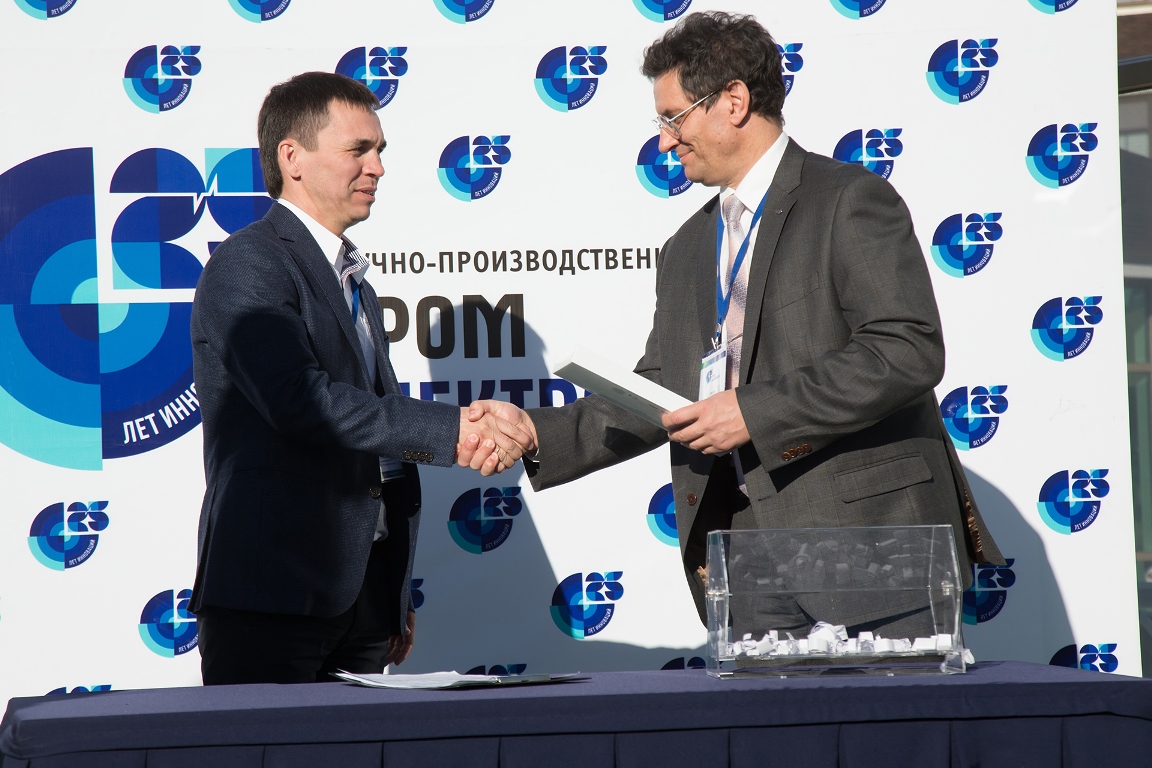 Name of the Conference is a symbolic one for the organizers – Promelectronica has turned 25 years in 2017. The year of jubilee is remarkable for its important events, one of which is implementation of the microprocessor interlocking system MPC-I at the 100th station, which is Mengon station at the Far East Railway. Mr. Yury Karakulov, Chief of Technical dpt., Automatics and Telemechanics Service, Far East Infrastructure Directorate of the Russian Railways, made a comment on the event:
"Implementation of the microprocessor interlocking system MPC-I at the Far East Railway was started in 2010. Since that time we've reduced number of relay rooms, made the maintenance easier for the staff. As the system was implemented in a sparsely populated area, application of MPC-I reduced operation costs and time for service. Specialists of R&P Centre "Promelectronica" maintain the full manufacture cycle – from installation up to warranty and post warranty maintenance. Over the period of operation MPC-I has proved itself as a reliable product. We hope for further cooperation with R&P Centre "Promelectronica."
During the presentation of the manufacture area the participants visited the sections of mounting and assembling manufacture, surface mount and microprocessor interlocking assembly.
Each participant could walk around the Museum of R&P Centre "Promelectronica". One of the most meaningful item is the dot matrix printer СМ6346, manufacture of which in 1992 laid the foundation of Promelectronica. Mr. Igor Tilk, President of R&P Centre "Promelectronica", personally prepared the agreement on printer manufacture and components shipment. From 1992 to 1995 there were produced above 1000 printers, including own modifications. At this particular period there was formed a core team of designers and engineers of the company.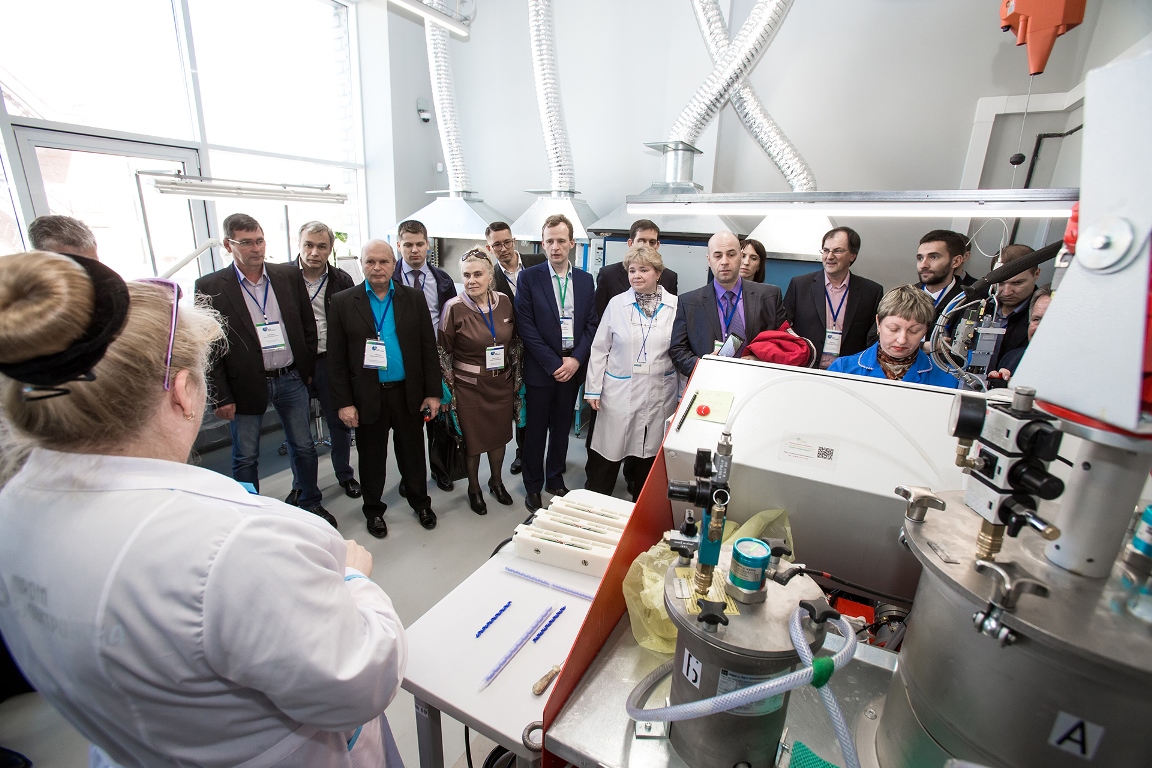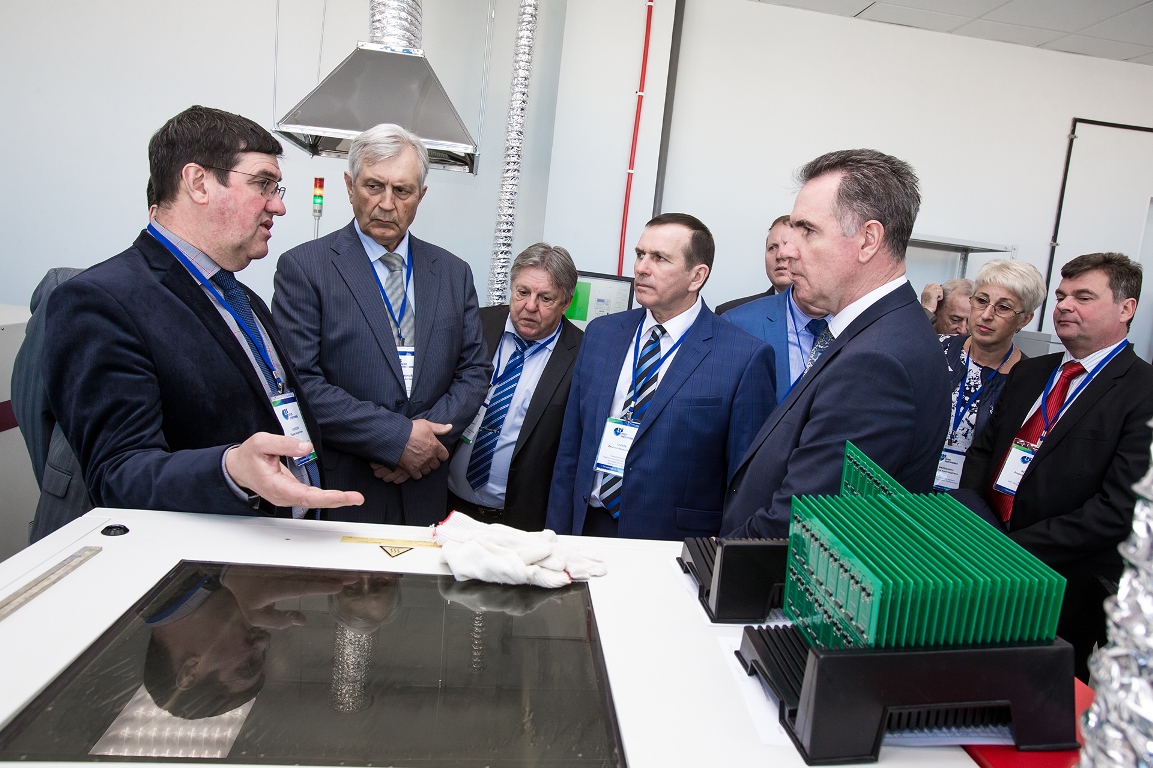 Guests also saw other first products of the company, historic photos, copies of internal documents, honors and etc.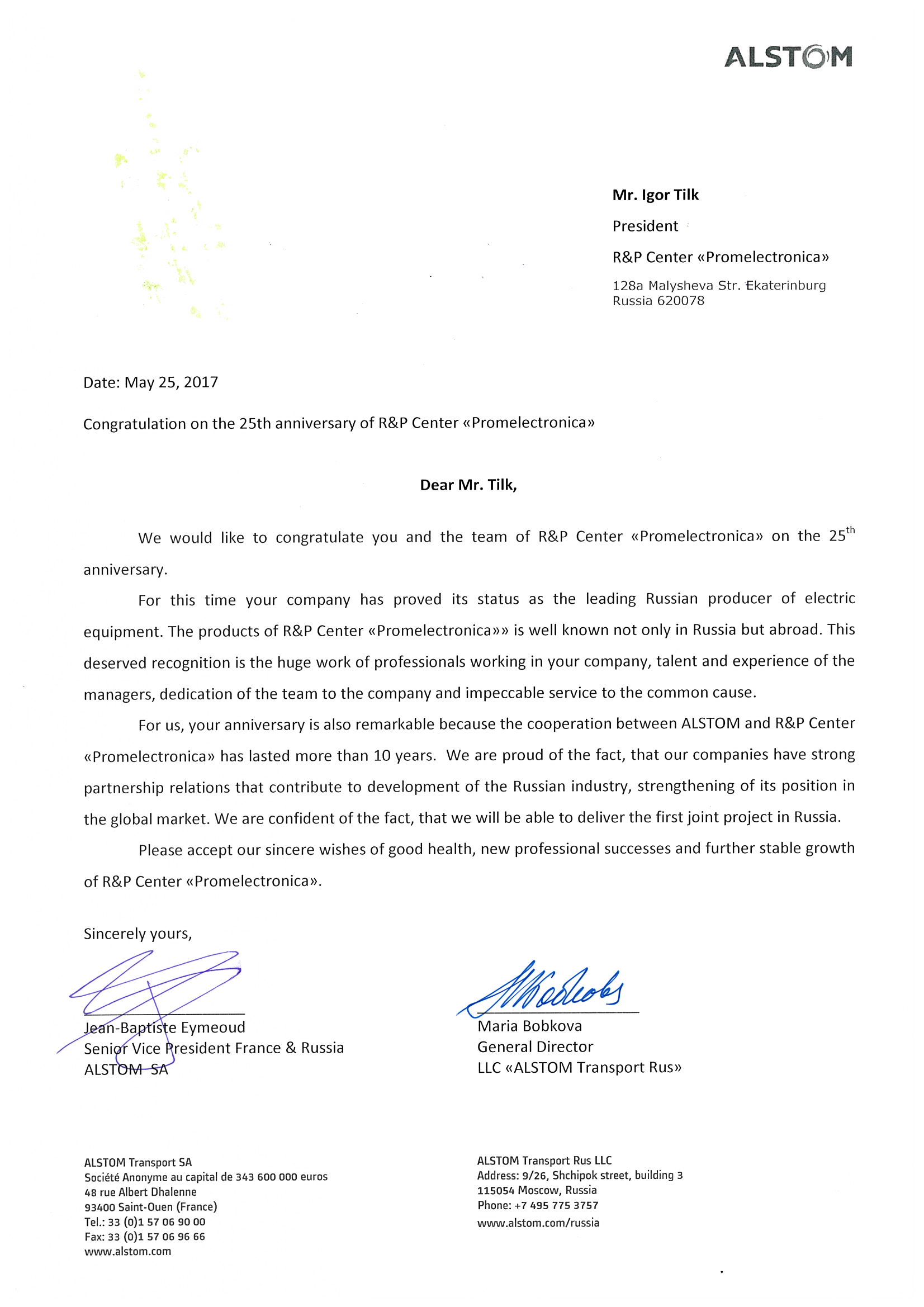 Promelectronica's products are being developed along with the company growth. And it is always interesting to see how products are being upgraded and improved. The Conference's participants could see this process with their own eyes.
The guests visited a large exhibition of products and systems by Promelectronica, intended for various tasks: control of vacancy/occupancy of track sections – ESSO-M, ESSO-M-2; safety at level-crossings – MAPS, MAPS-M; line control – MPB; station centralized control – MPC-I, MPC-I-3, microprocessor interlocking Underground auto block, speed control, points and signals control; train traffic interval control – ABTC-I, SINTERA, DUPLEX.
The company has presented a new solution – mobile container MKM intended for equipment installation in case of no building. The guests could see the microprocessor interlocking system MPC-I and microprocessor level-crossing protection system MAPS installed in the mobile container MKM.
At the exhibition every participant could learn functional features of the displayed systems and get detailed advice from the engineers.
Summarizing of the Conference's results was continued with awarding the long time and most reliable partners, concert and amazing fireworks.