Changes in the corporate structure
05.05.2016
Dear colleagues and partners of Research and Production Centre "Promelectronica",
We have pleasure in informing you on changes in the structure of R&P Centre "Promelectronica".
To ensure day-to-day operations management there has been introduced the position of Chief Executive Officer (CEO) which replaces the General Director. German Tilk has held the position of CEO since the middle of February, 2016. Alexey Nagovitsyn, who previously held the position of General Director, currently heads the Sales Office of Promelectronica.
German Igorevich Tilk, CEO of R&P Centre "Promelectronica"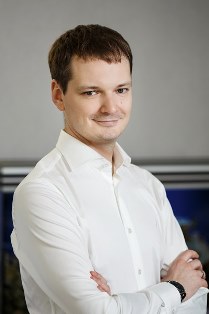 Date of birth: December 29th, 1983
Education:
2001-2006 – Ural State University of Railway Transport, specialization: Automatics, telemechanics and communication on railway transport  
2007-2008 – graduated the Presidential program on training managers
Work experience:
12-years' experience of work in R&P Centre "Promelectronica". During this period Mr. German Tilk headed research and development projects, executed construction and installation and pre-commissioning works at sites, repaired equipment. In different periods of time he headed the HR dpt., company automation dpt., project management of enterprise and sales, and strategic business development.