InnoTrans-2016!
12.10.2016
From 20th to 23rd of September one of the largest railway exhibition in the world InnoTrans 2016 took place in Berlin, Germany.
This year 2955 exhibitors from 60 countries participated in this event among which there was R&P Centre "Promelectronica". This was our fourth participation as exhibitors. Our stand was divided into three areas: conference, technical and topical. In the technical part there was demonstrated the microprocessor interlocking system MPC-I with a remote control using one post and the axle counting system.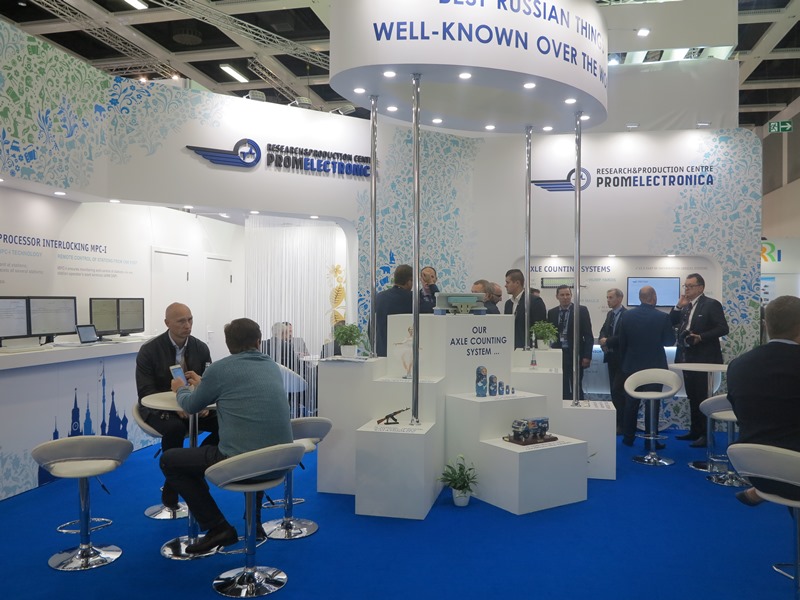 The topic of the centralized control at stations was continued with the centralized train traffic control DK-I along with the traditional station operator terminal ARM DSP.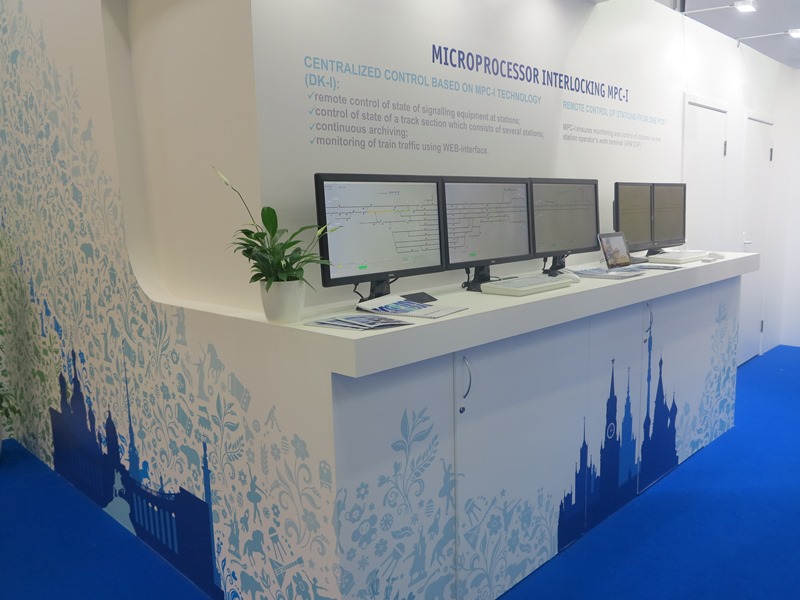 In a separate area of the stand devoted for the axle counting there were demonstrated the wheel sensors - DKU "Koldun", DKU-03 and absolutely new wheel sensor DKU-M. Two of the sensors connected to ESSO-M-2 demonstrated the principle of the axle counting system operation.
A specific feature of the demonstrated axle counting system was the redundant Ethernet channel applied to connect ESSO-M-2 with the upper level systems and ESSO-M-2 diagnostic system which archives and indicates status of the system in a real time mode.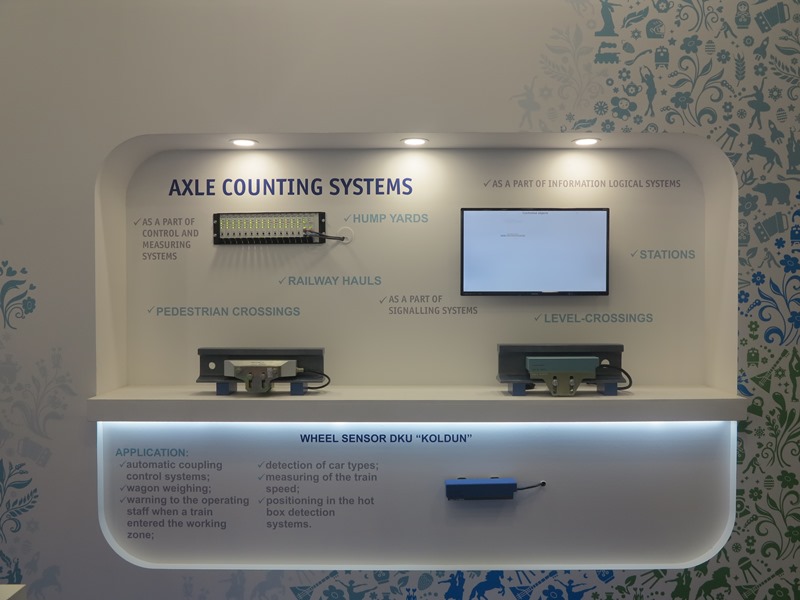 A key feature of the stand was the concept We are from Russia. The topic was reflected in the design solutions such as images on the main wall and topical design of the conference rooms. The major emphasis was placed on the exhibition The Best Russian Things Well-known Over The World. The core idea of the exhibition was to compare the axle counting system (presented by the wheel sensor) by R&P Centre "Promelectronica" with the best things invented or created in Russia and known all over the world.
For example, the axle counting system is as scalable as Matreshka or as simple, reliable and robust as Kalashnikov rifle. In total there were 6 comparisons including:
- Russian ballet – our axle counting system is as perfectly precise as the moves of ballet dancer;
- KAMAZ truck – our axle counting system operates in any conditions;
- Mendeleev's periodic table – our axle counting system is systematic and fundamental;
- Space rocket – a fast start: our system is fast in commissioning.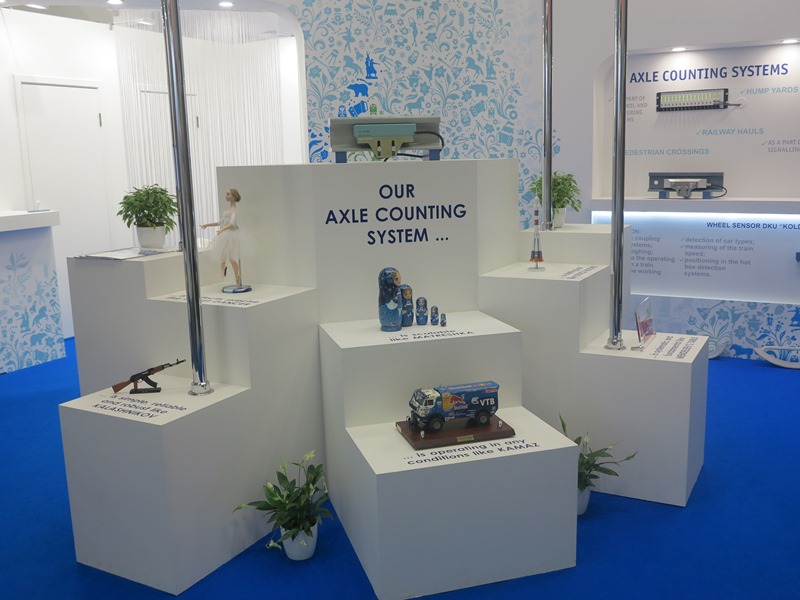 The event lasted 4 days. The considerable flow of visitors was in the first and second days.
Many negotiations were conducted, new contacts were established.
Many thanks to all colleagues, friends and partners for the fruitful time!
We are looking forward to InnoTrans-2018 and new ideas!