Promelectronica at PRO//Motion.Expo-2023
01.09.2023
The 1520 PRO//Motion.Expo international railway salon of equipment and technologies took place last week in Saint Petersburg. This year the expo took place on the grounds of the Russian Railway Museum – the largest railway museum of Russia and one of the largest technological clusters of Europe. The venue provides a unique opportunity for meeting of experts, developers and manufacturers of the railway market. As usual, two first days of the salon, 24 and 25 August have been dedicated to the business program full of meetings, round tables aimed at discussion of recent events and changes in the railway market, as well as demonstration of new products. 26 and 27 August, the public had an opportunity to attend lectures in the museum, as well as get to know new and modern railway technology.
JSC Research and Development Company Promelectronica took part in the event as an exhibitor. We brought a full range of our train traffic control systems for stations, open lines and level-crossings for mainlines, industrial railways and metro, including prototypes of the systems that are just getting released to the market.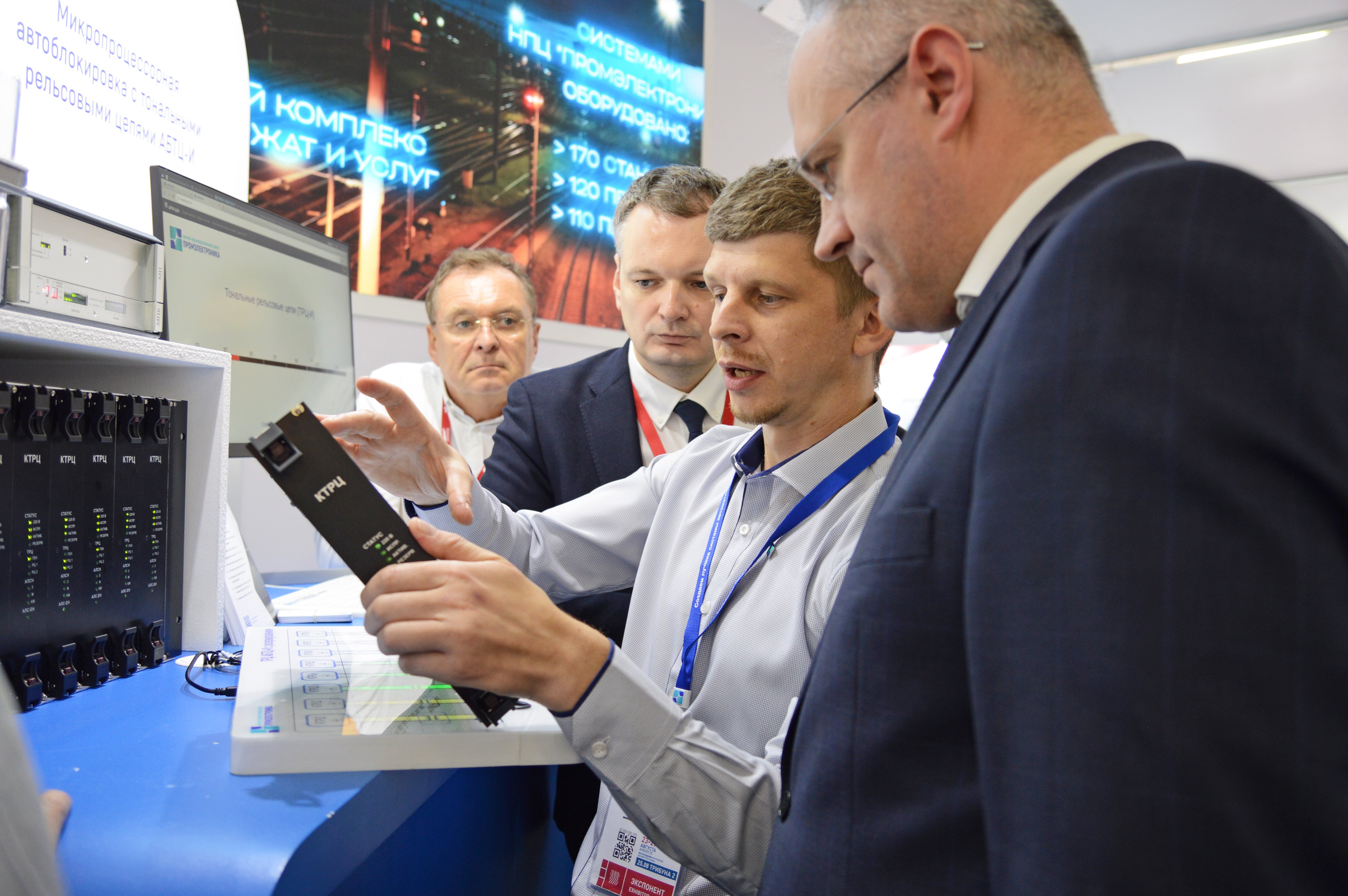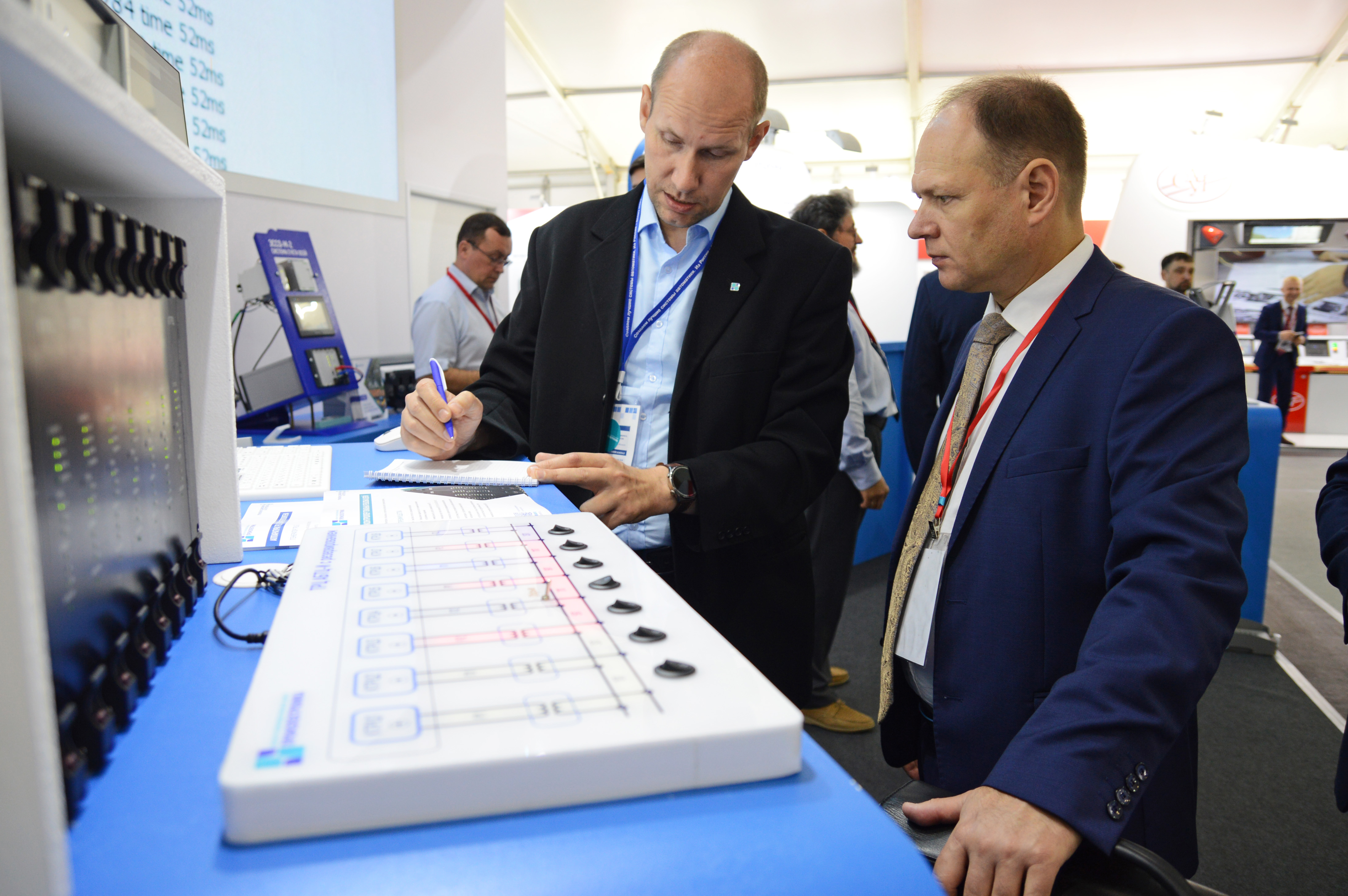 This year, MPC-I Electronic interlocking system has been presented with the new SOK Object controller system, which provides relay-free interface for control and monitoring of trackside equipment, such as light signals and points. Moreover, as a part of the JSC Russian Railways' plan for import phaseout and cybersecurity, MPC-I features BCU-M-2 Interlocking control units based on domestically made processors, featuring expanded BIOS and electronic lock capabilities, which ensure trusted boot of the software. This solution was also presented at the expo.
For the first time, SPPR Decision Support System has been presented to the public. This is the information system that provides a station operator additional information on current status of all signaling devices, procedures during emergencies or errors during operation of signaling equipment.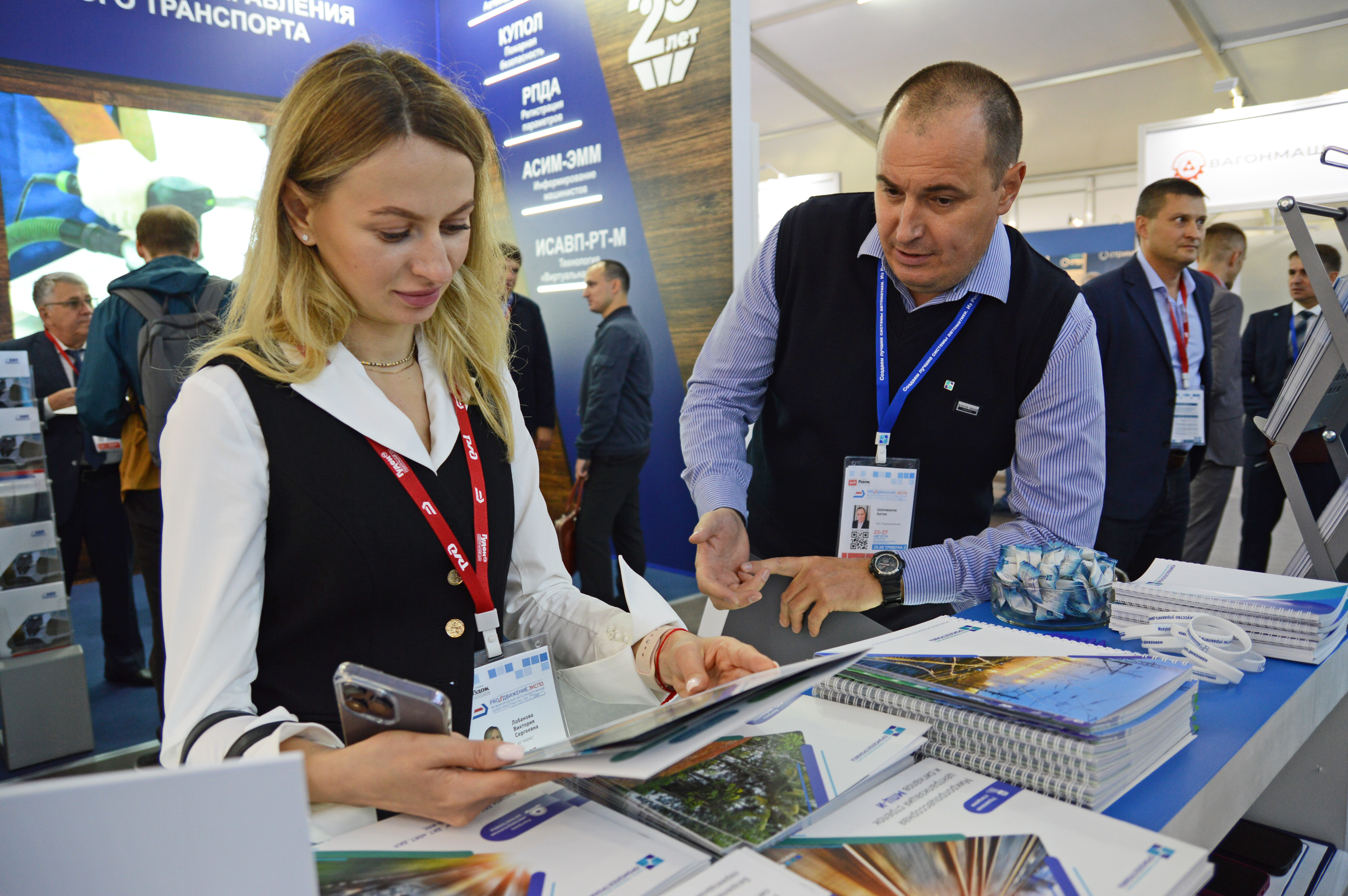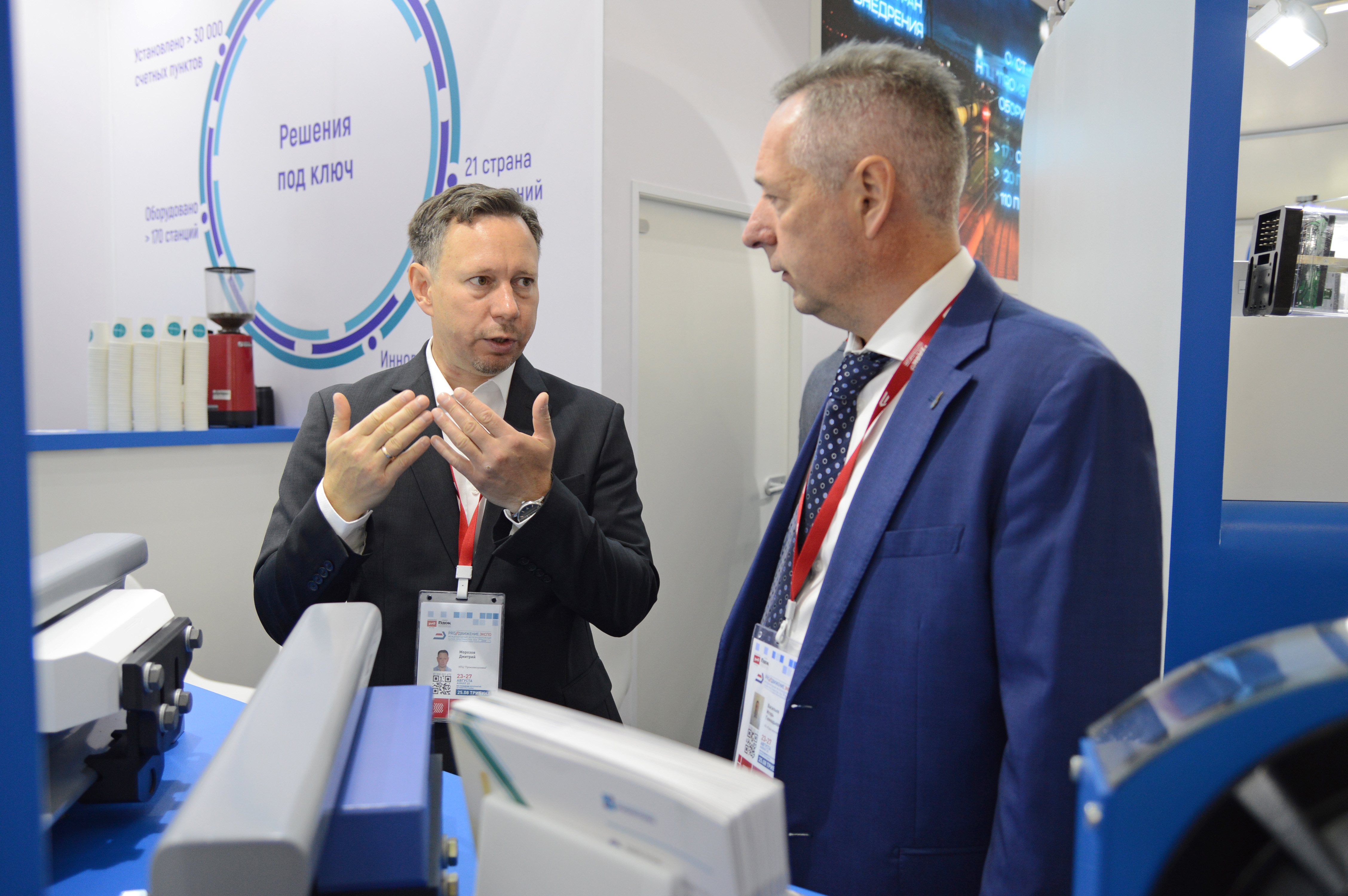 We also presented two solutions for automatic blocking systems – MPB Semiautomatic blocking system and ABTC-I Electronic automatic blocking system based on voice frequency track circuits. MPB enables train traffic control using any available communication channels. Automatic block posts based on MPB modules are used to increase the line capacity (up to 10 per one line). The most notable advantages of the system are cost efficiency and compact size of equipment.
As an alternative to track circuits and a way to control clearance of the tracks, we offer a modern ESSO-M-2 Axle counting system featuring digital and secure Ethernet-based interface. At the expo ESSO-M-2 was coupled with remote diagnostics system, which allows online monitoring of the system, transmission of diagnostic data to external upper-level systems and event logging. The system uses USKS-E Interfacing unit for connection of remote counting posts using Ethernet communication channels, which was also presented at the stand. Additionally, our specialists also presented ESSO-ILS axle counting system designed for tracking of train cars and train engines on the station.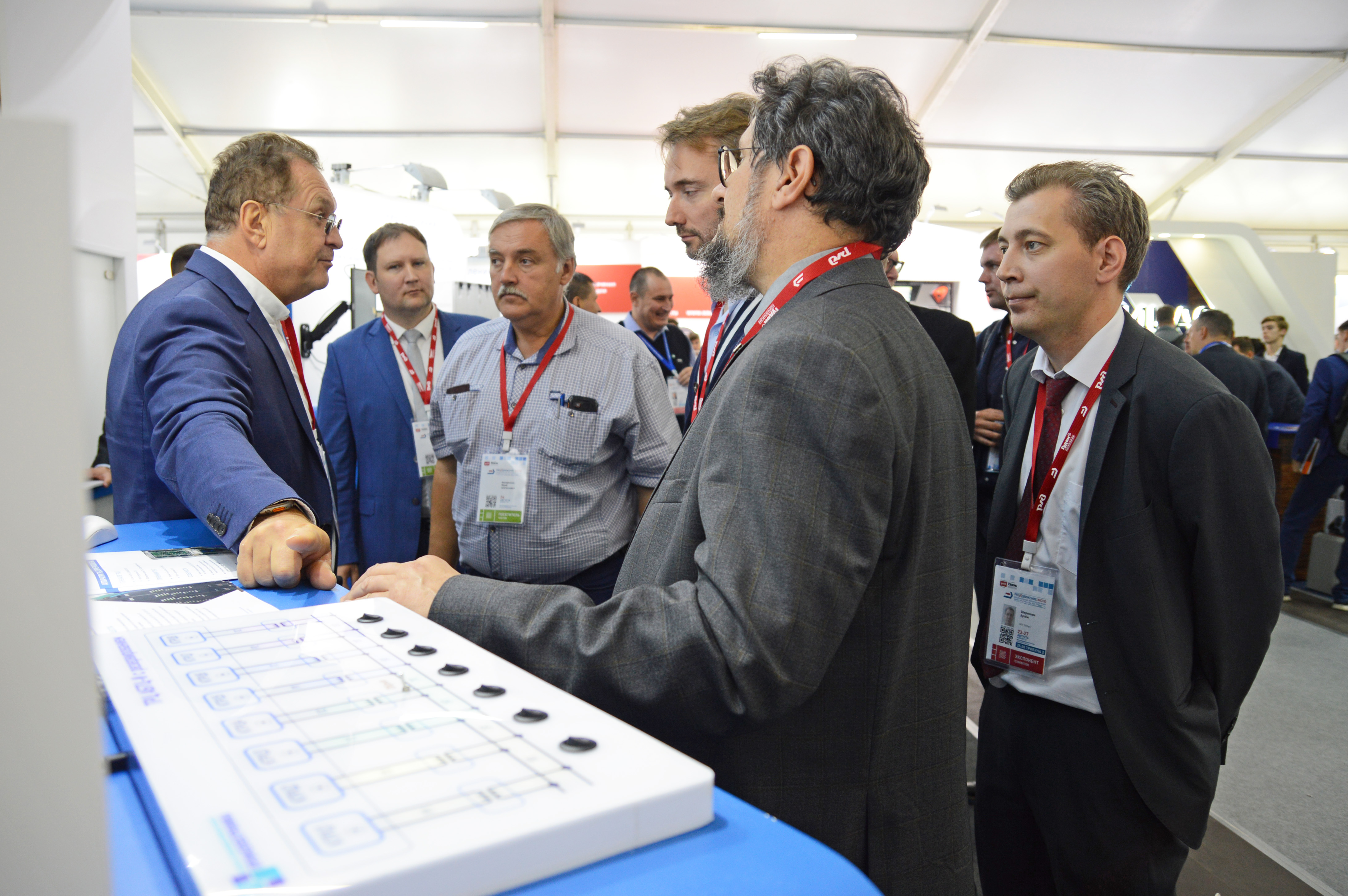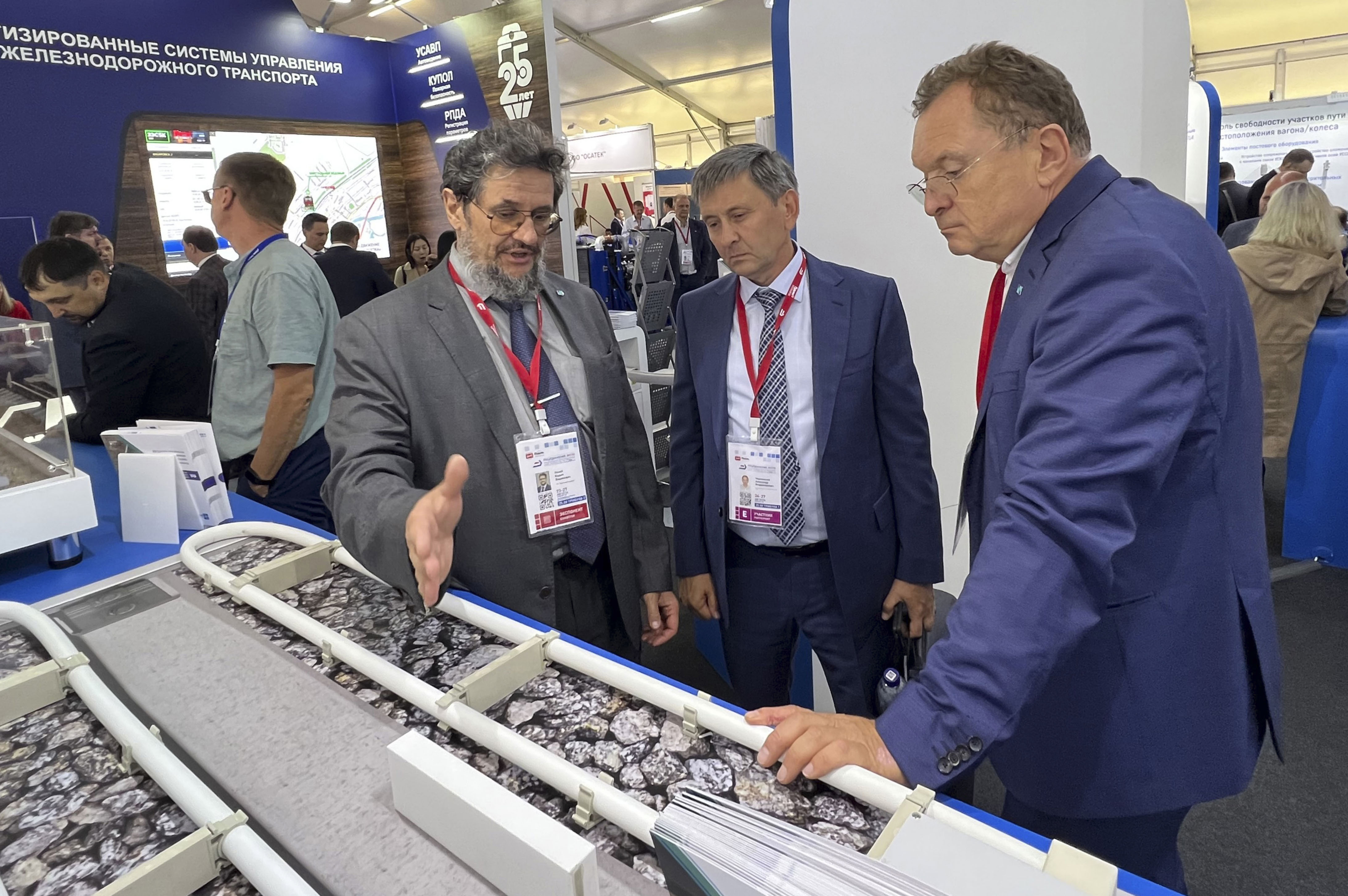 JSC R&D Company Promelectronica manufactures a wide range of wheel sensors for information and logistical systems, as well as monitoring and control systems of various applications, used for alarming repair teams, precise wheel positioning, hotbox heating monitoring, detection of a train car type, weighing, automatic coupling monitoring systems, etc. All wheel sensors are easy to install and do not require maintenance.
This year our company presented an interactive model of a KTS AZS Automatic train chocking system. The main purposes of this product is to automate train chocking procedures on reception and departure tracks and eliminate manual labor of signaling and other personnel responsible for securing a train on the tracks, reduce downtime of engines, received and departured trains.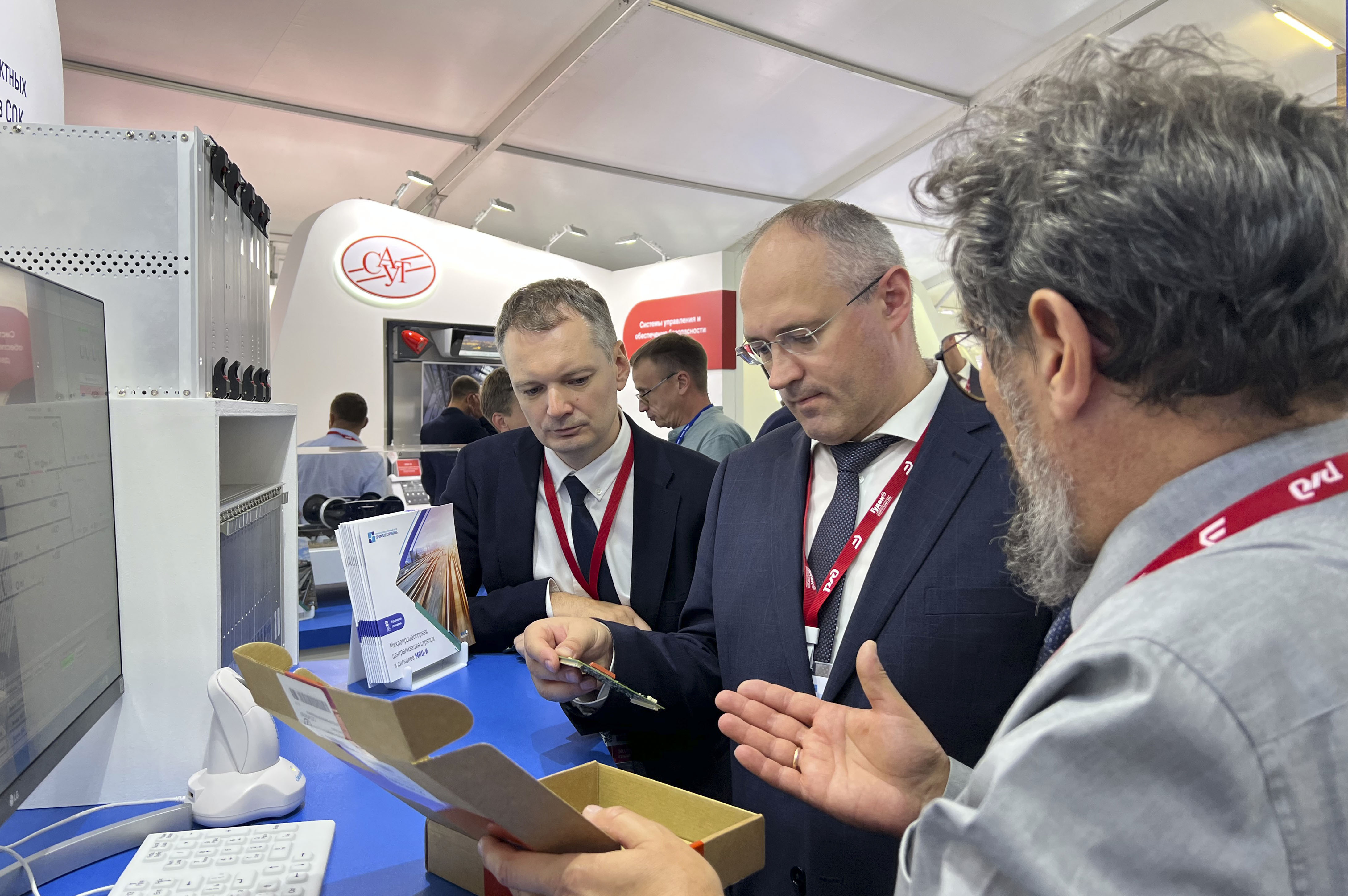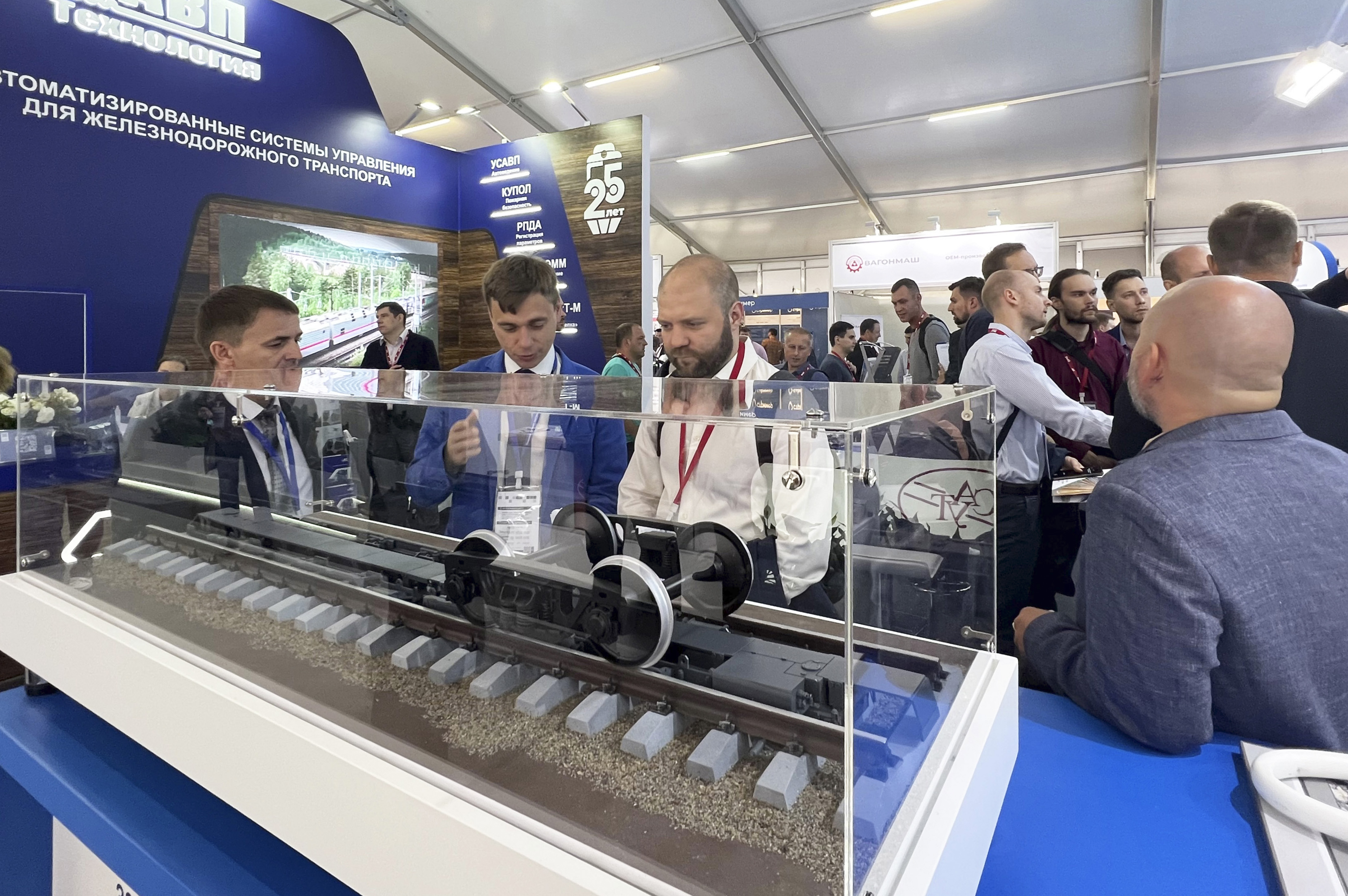 BUKS Contactless derailment control system was also presented at the stand as an alternative to traditional derailment control equipment. System sensors are resistant to moving train parts and other objects, including falling ice from the train cars. Power supply and communication for the system is ensured by a two-wire cable interface.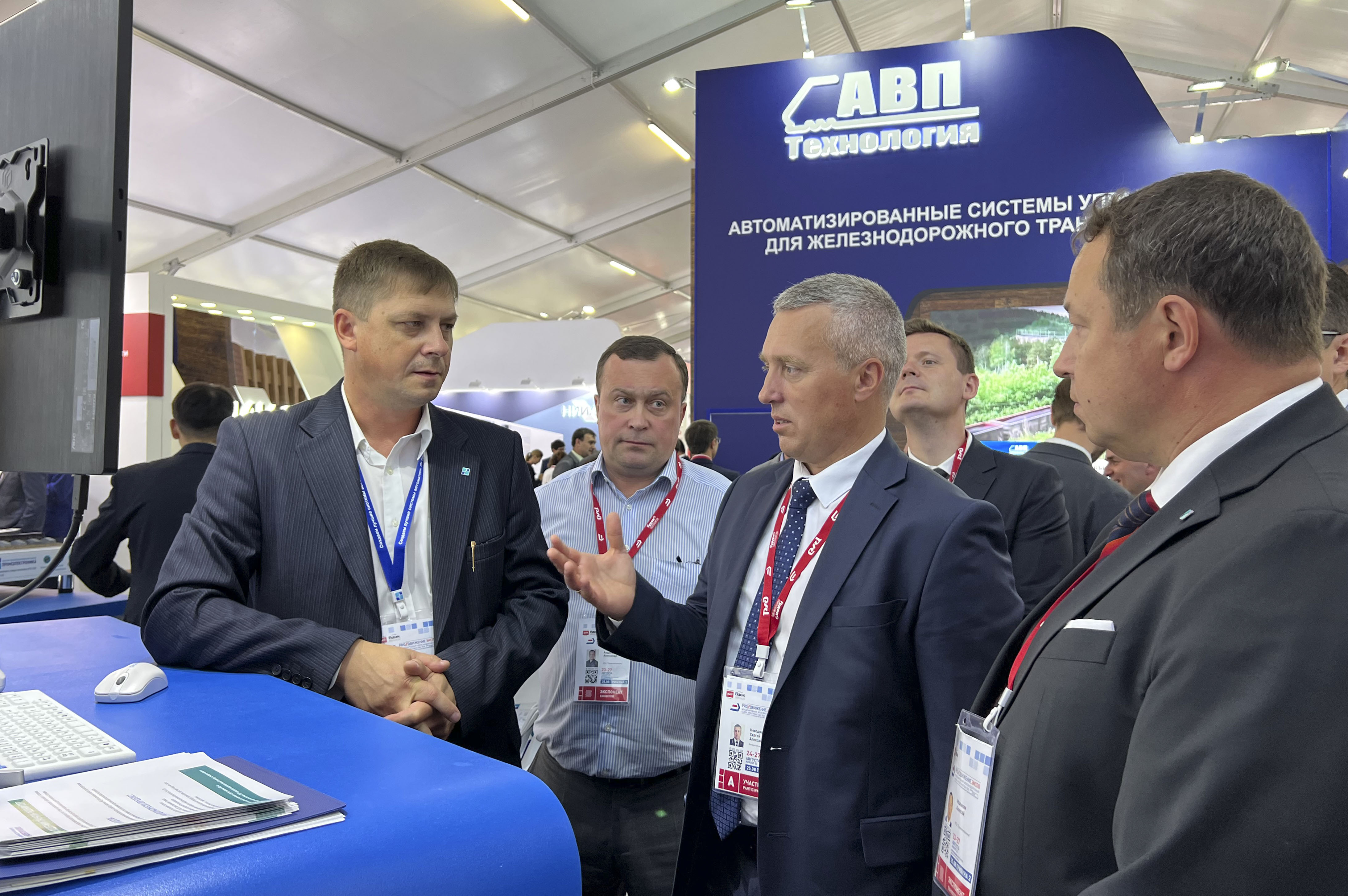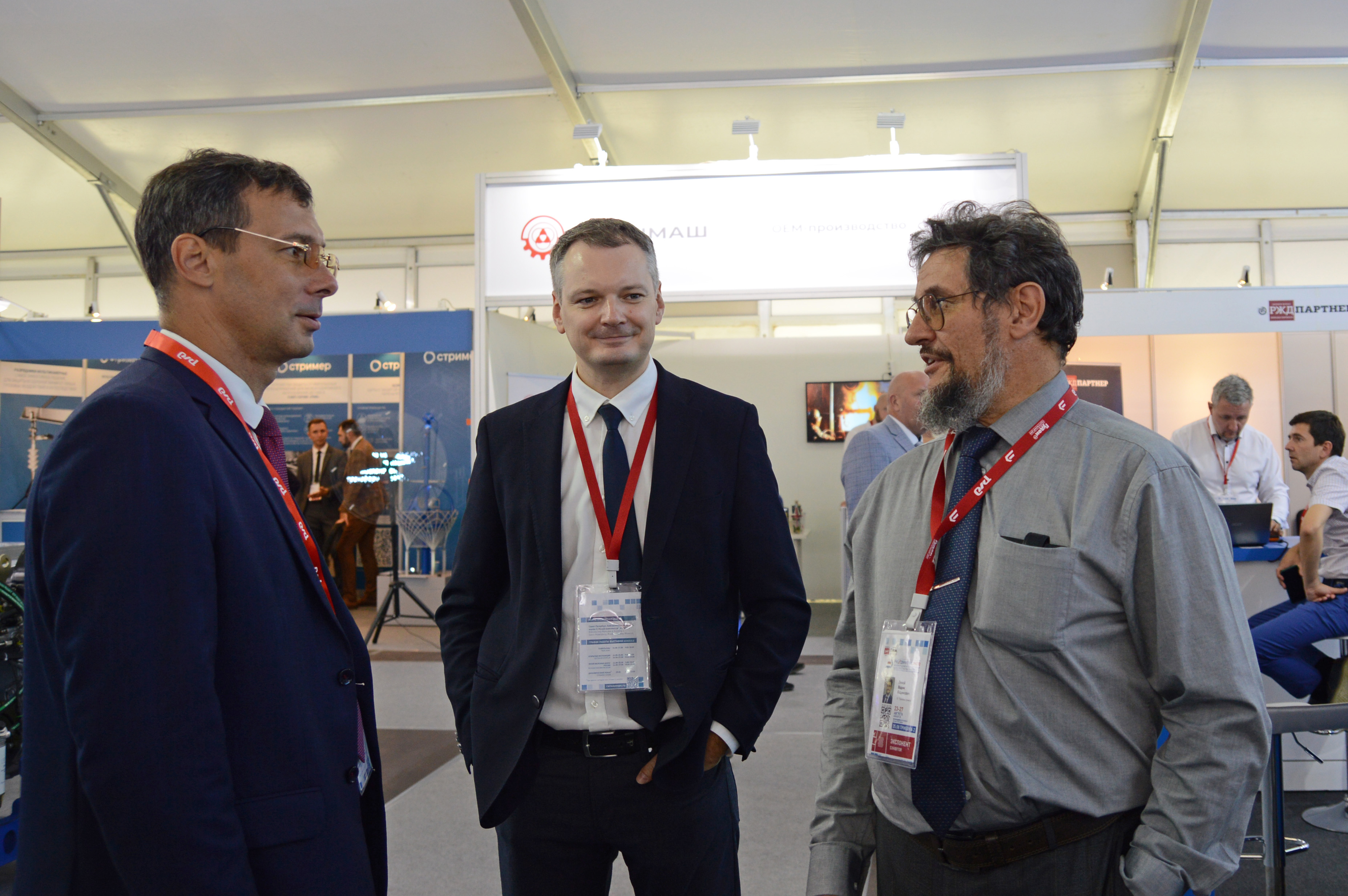 Heads and specialists of the Main Infrastructure Directorate, the Automation and Telemechanics Directorate and other divisions of the JSC Russian Railways have visited the stand of JSC Company Promelectronica. We also had a great opportunity to talk with representatives of the railways – branches of the JSC Russian Railways, Ulan-Bator and Belarus Railways, the Belarussian State University of Transportation and many other design and industrial enterprises. The meetings were dedicated to pressing matters of the current projects and further cooperation. This year PRO//Motion.Expo became one of the largest grounds for discussion for participants of the railway market.