R&D Company Promelectronica exhibits at PRO//Motion.Expo
04.09.2019
The PRO//Motion.Expo International Rail Fair has been held in Shcherbinka, Moscow Region from 28 to 31 August. R&D Company Promelectronica has taken place in the technical exhibition and business program of the event.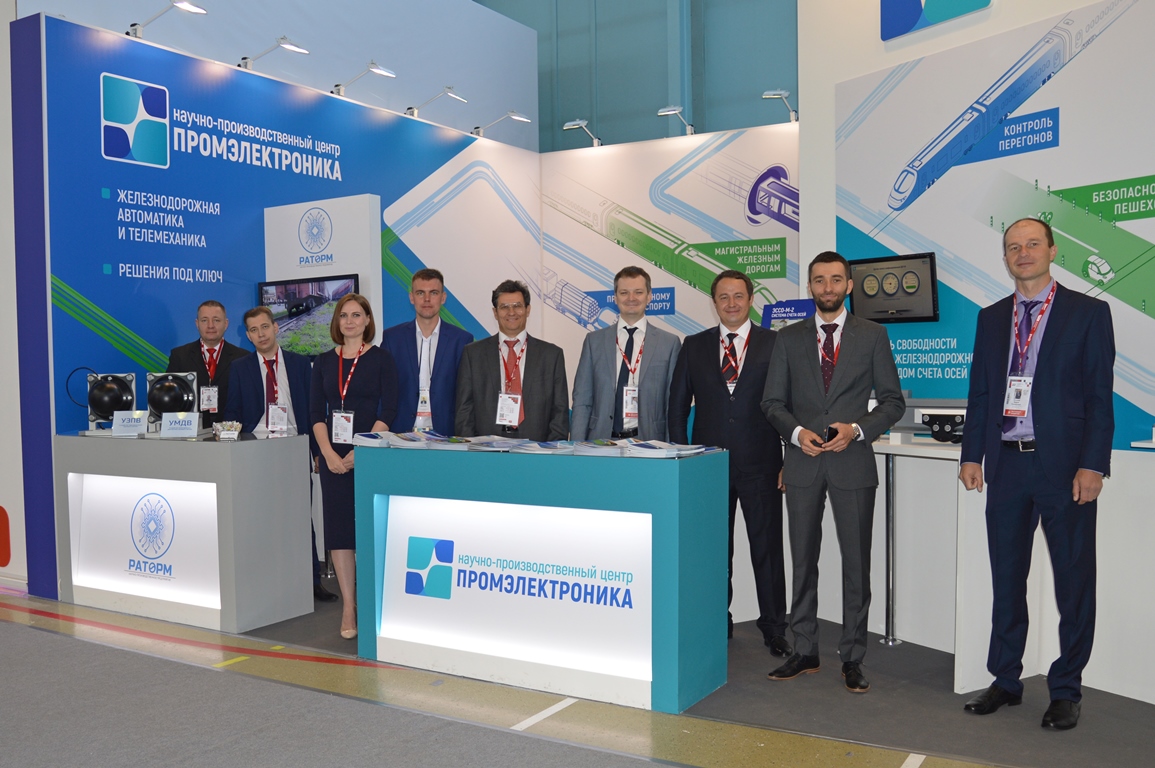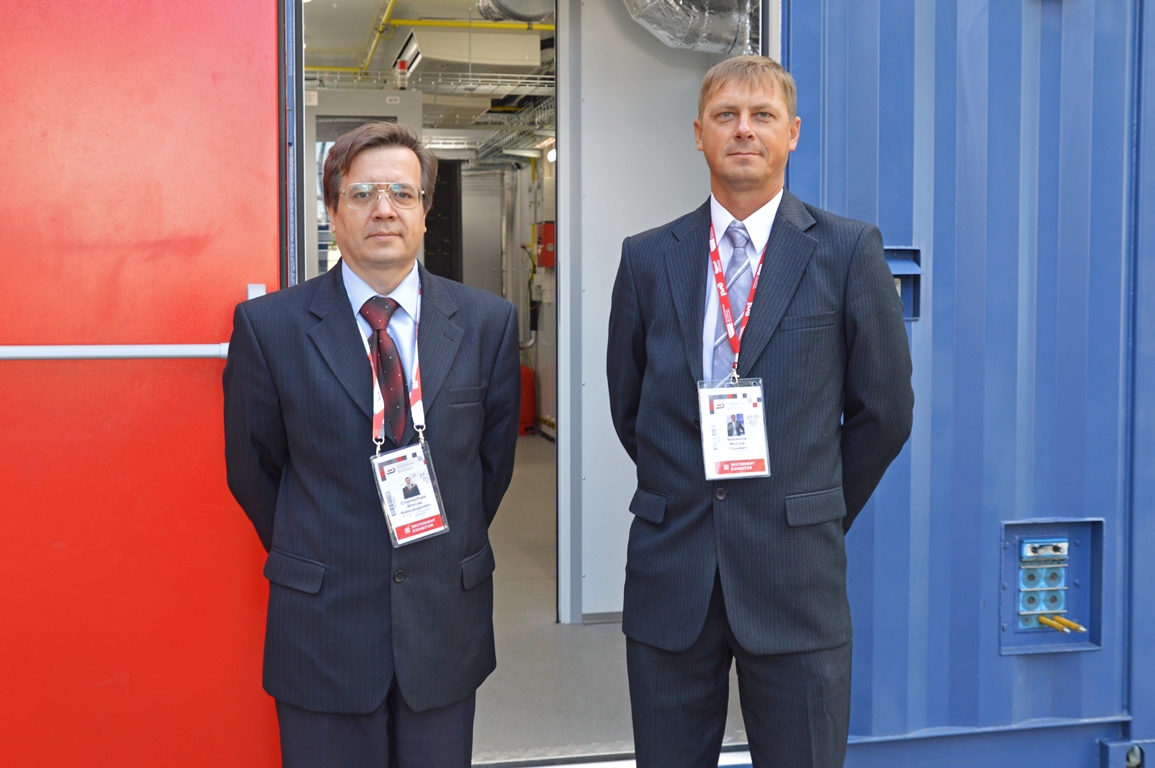 Vladimir Lyanoi presented a report on Intermittent Train Traffic Systems Based on Axle Counters during the panel discussion dedicated to Digital Intermitted Train Traffic Systems, organized by NIIAS Company.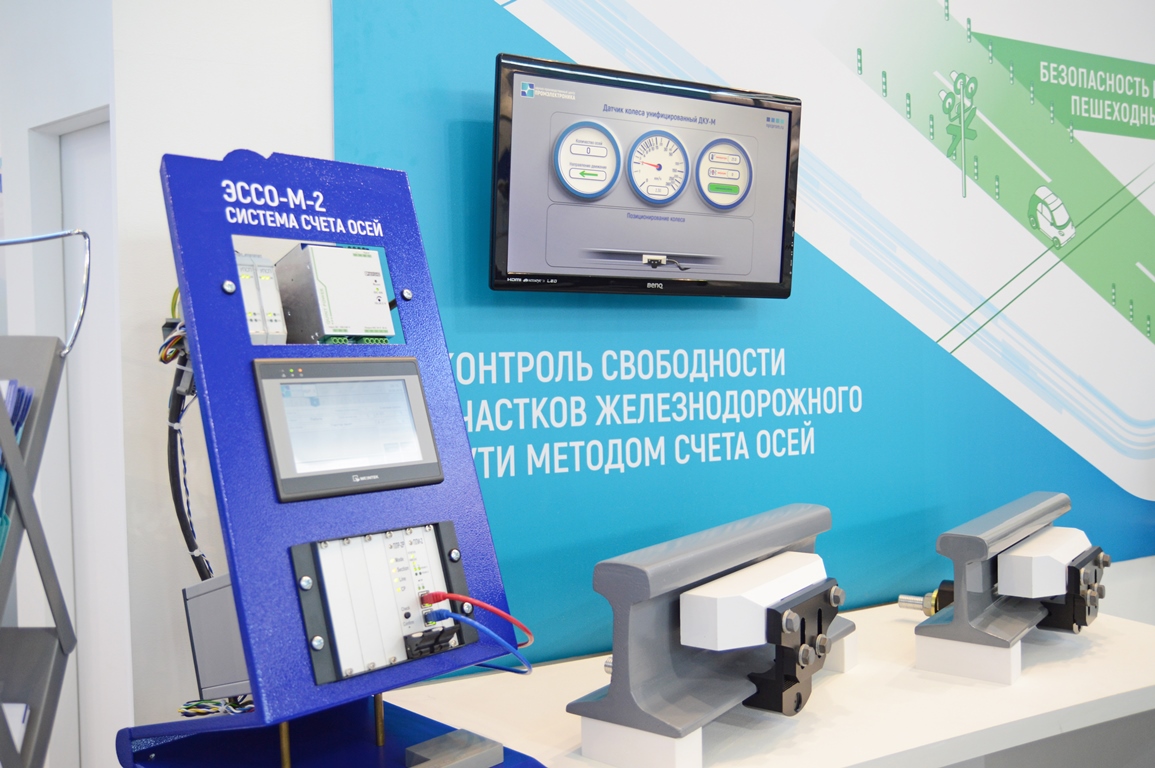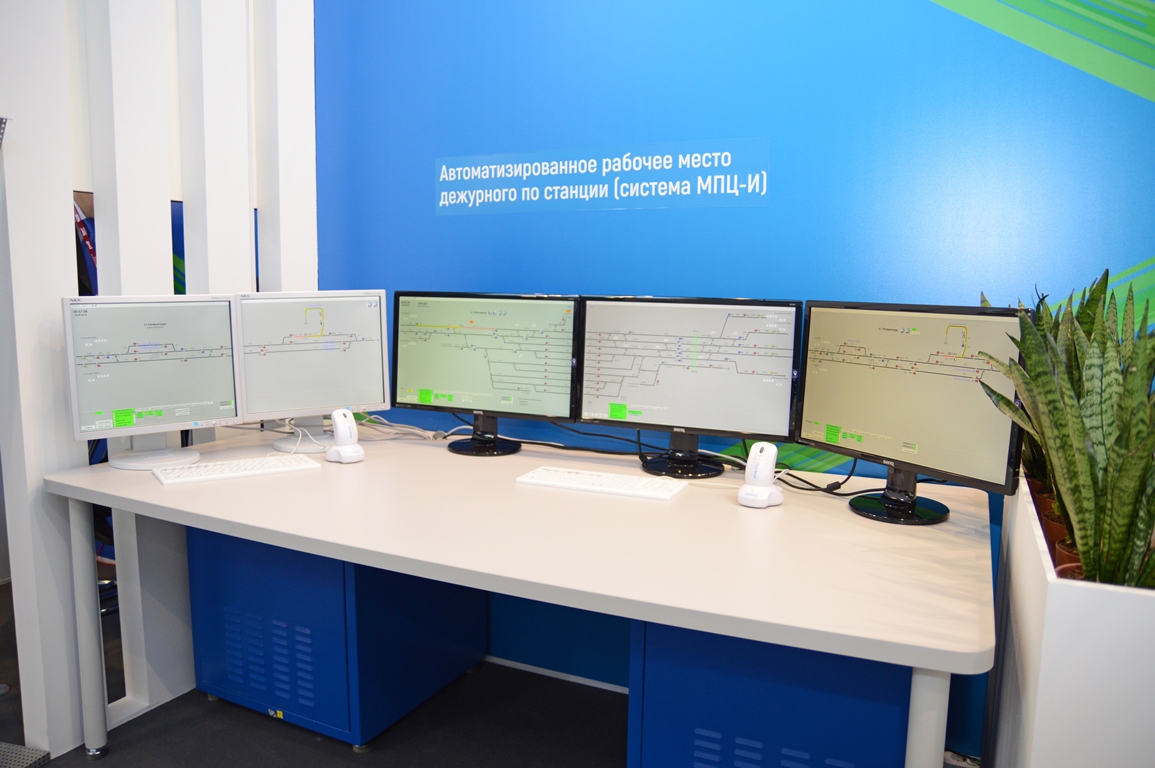 For the first time ever technical exhibition of our company was displayed at two locations – in the pavilion and on the open space. The display booth featured ARM DSP control panel for station masters, ESSO-M-2 axle counting system with DKU-M wheel sensor, which has expanded interface – the screen displayed the information on direction of movement and speed, vibration levels, temperature inside the sensor. Series of sensors for various applications, such as DKU-02 Koldun, DKL and DKT also have been presented at the booth.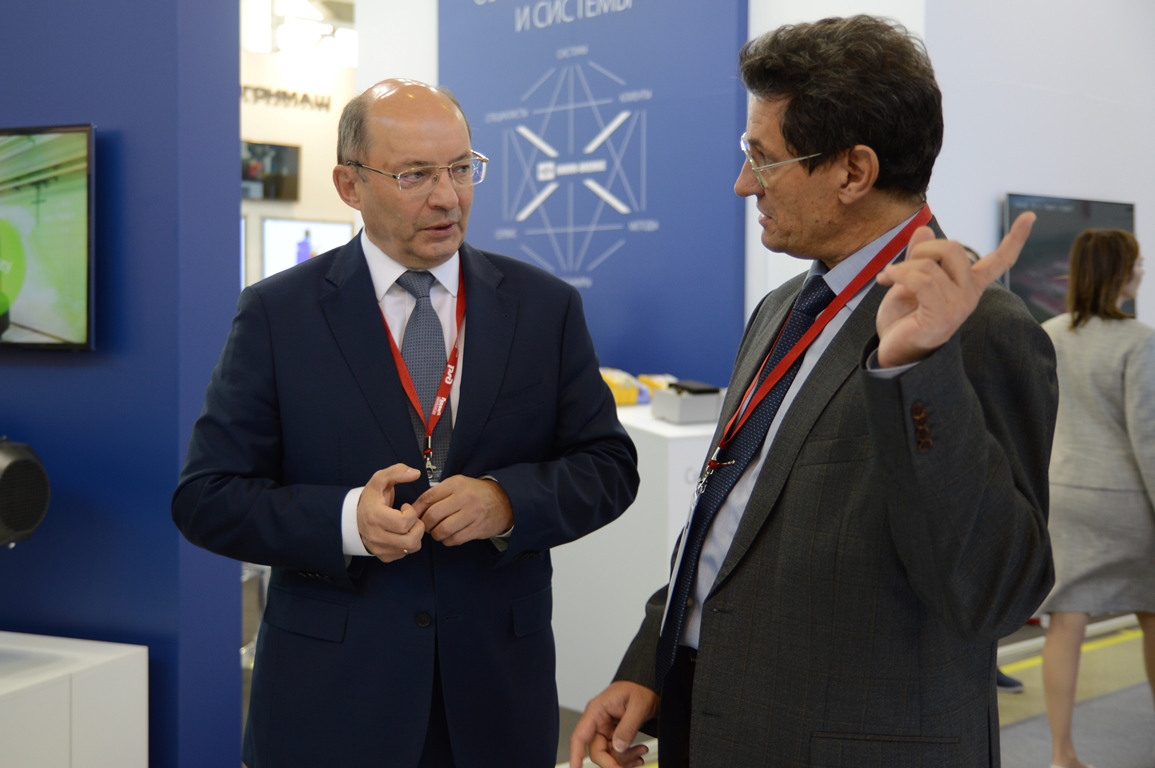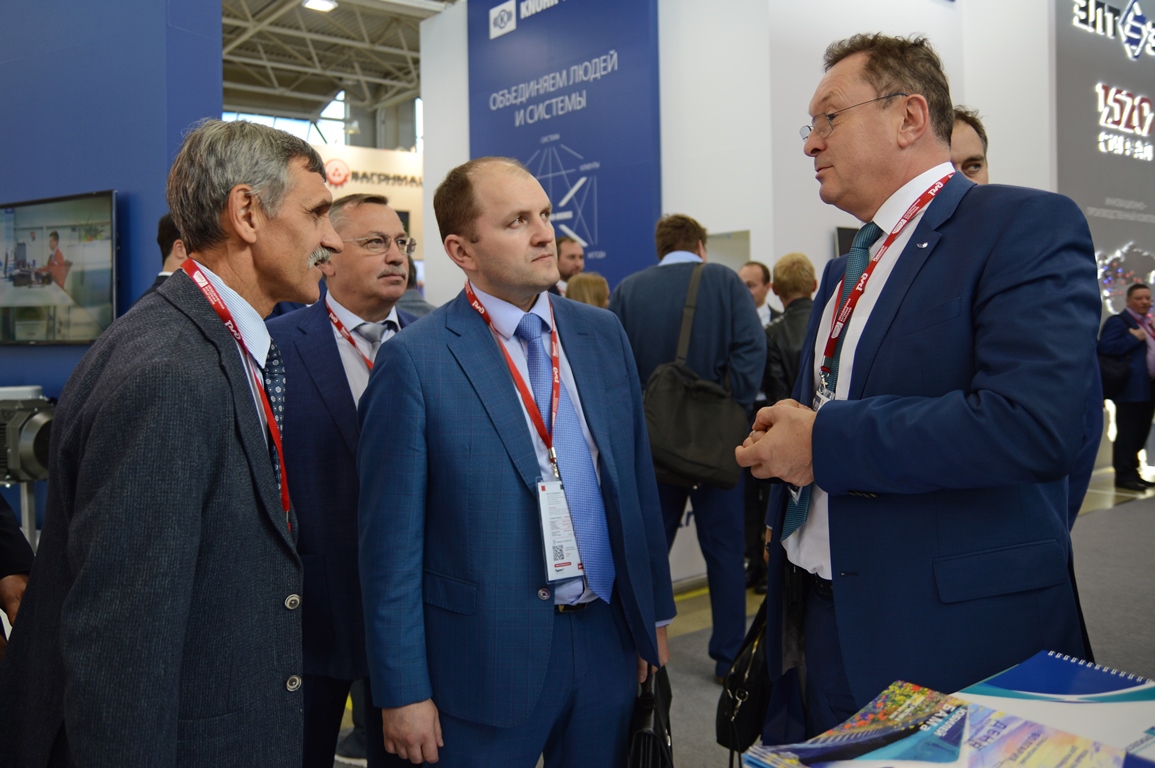 The display booth also featured developments of our business partners R&D Company RaTorm: System for monitoring and diagnostics of freight cars, as well as power supply system for freight cars.
Open exhibition featured MKM mobile equipment container. Container had a special artwork for the PRO//Motion.Expo: within several weeks an artist decorated all sides of the container by unique design.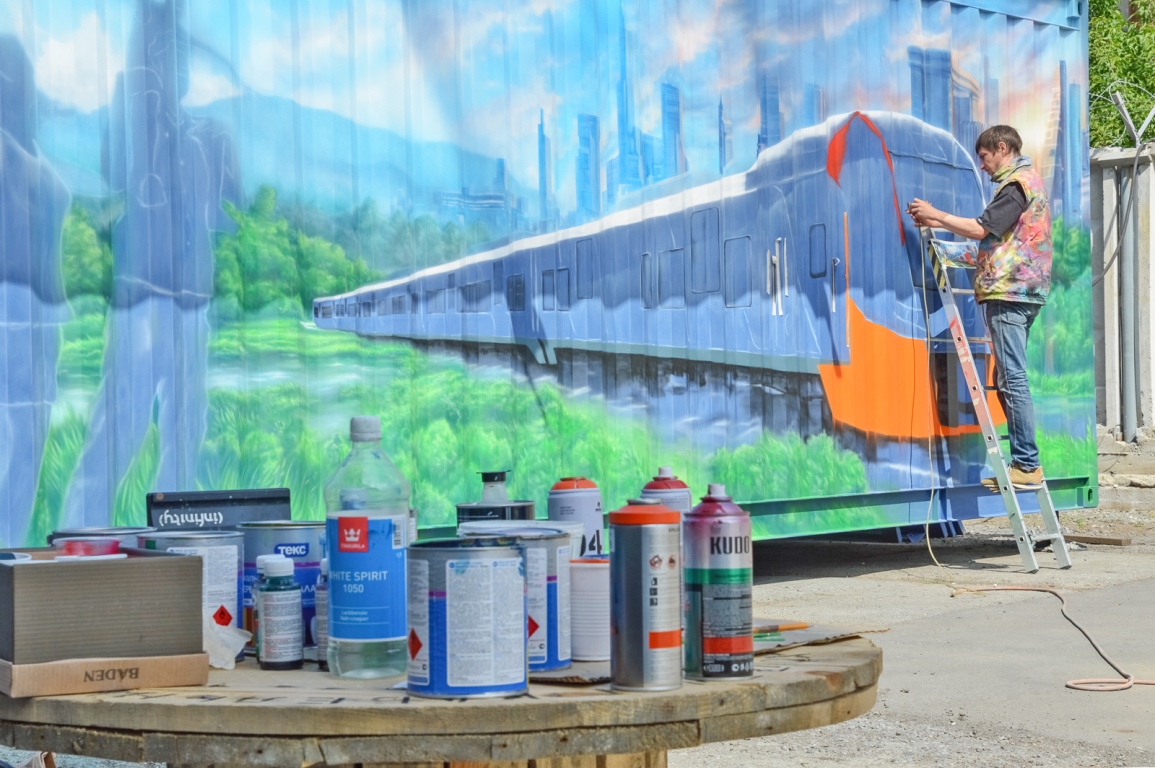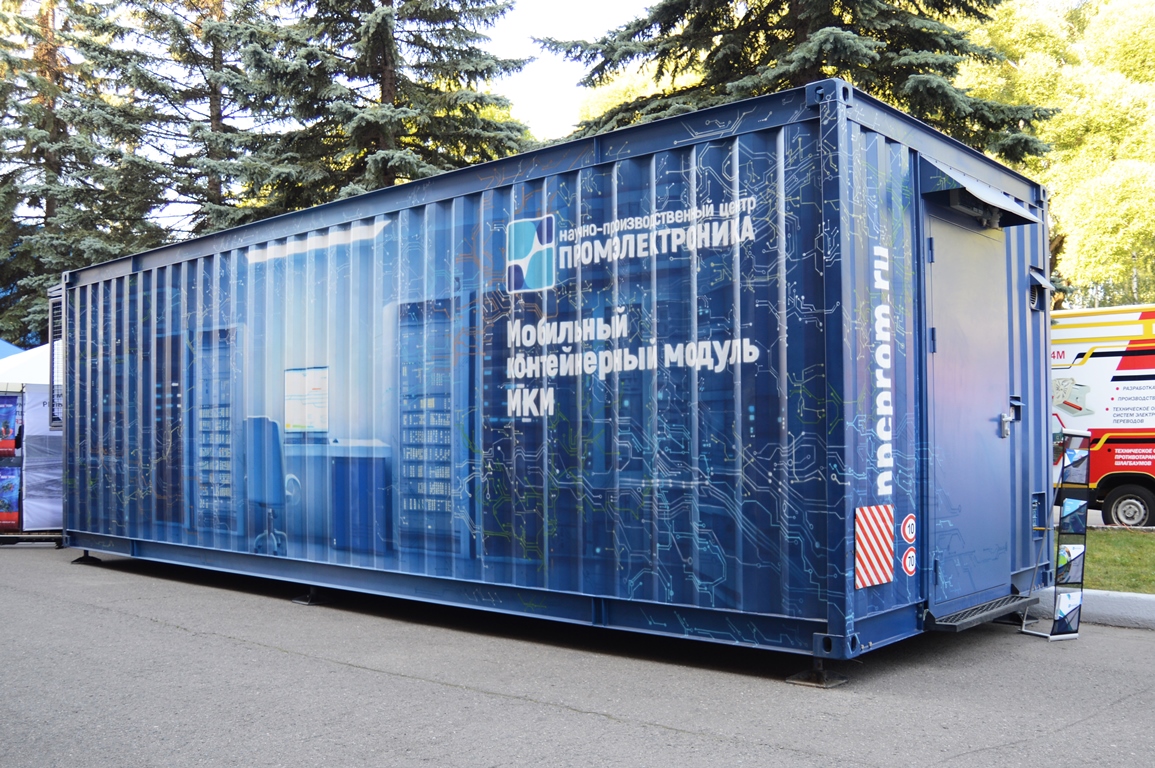 The MKM contained several systems: SGP-MS power supply system featured with Archimod UPS, MAPS-M non-relay automatic level-crossing protection system, MPC-I interlocking system with object controllers, ABTC-I audio-frequency auto-block system. Visitor could examine in detail ARM ShN terminal of electrician and ARM ABTC-I.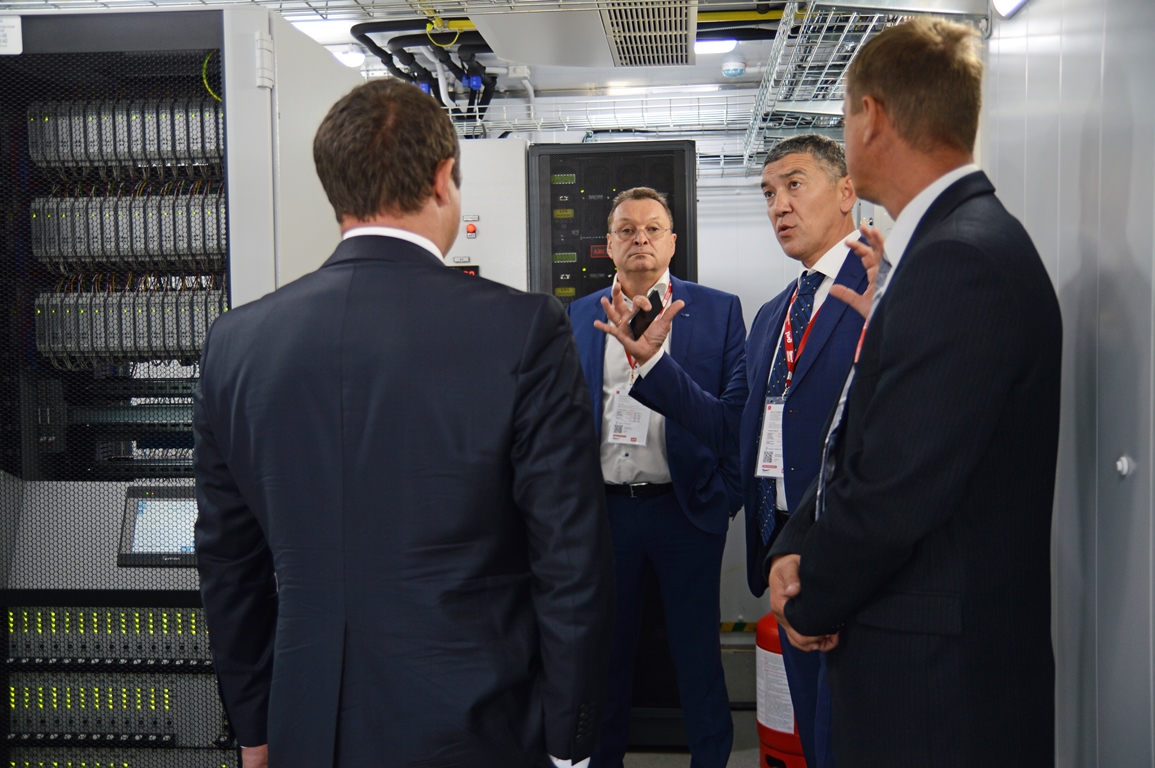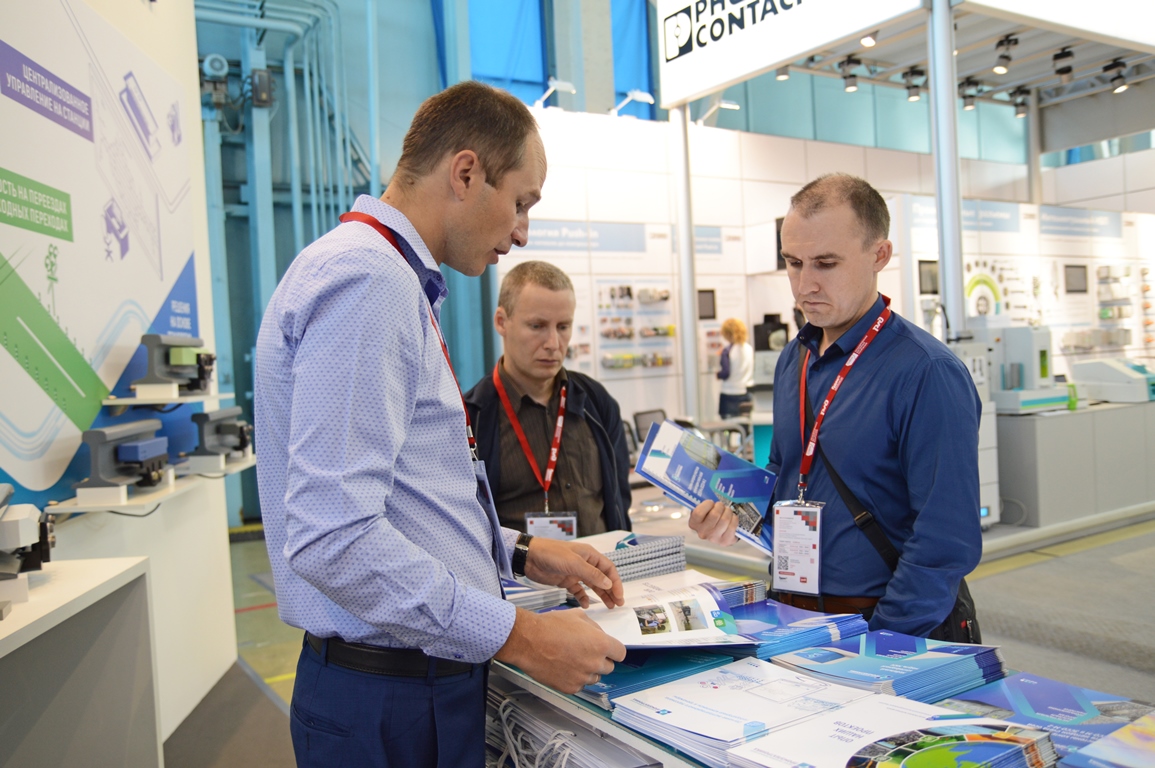 Our specialists explained visitors of the expo technical capabilities and special features, as well as possible implementation of our equipment in dealing with needs of our customers.
Our exhibition booths have been visited by Alexander Misharin, the Deputy Director General on International Cooperation of the Russian Railways, Sergei Kobzev, the Deputy Director General – Chief Engineer of the Russian Railways, the Chief Engineer of Automation and Telecommunications Andrei Yorzh, chief engineers of Kazakhstan and Belorussian railways, heads and specialists of mainline and industrial railways.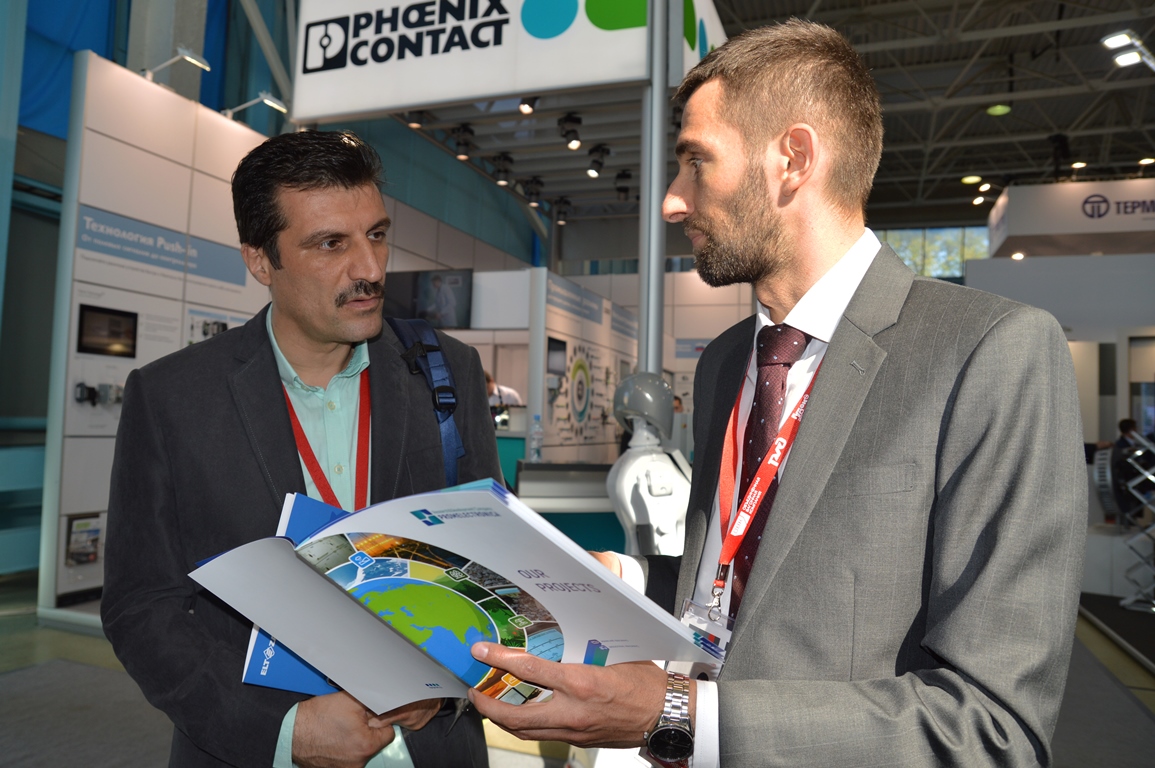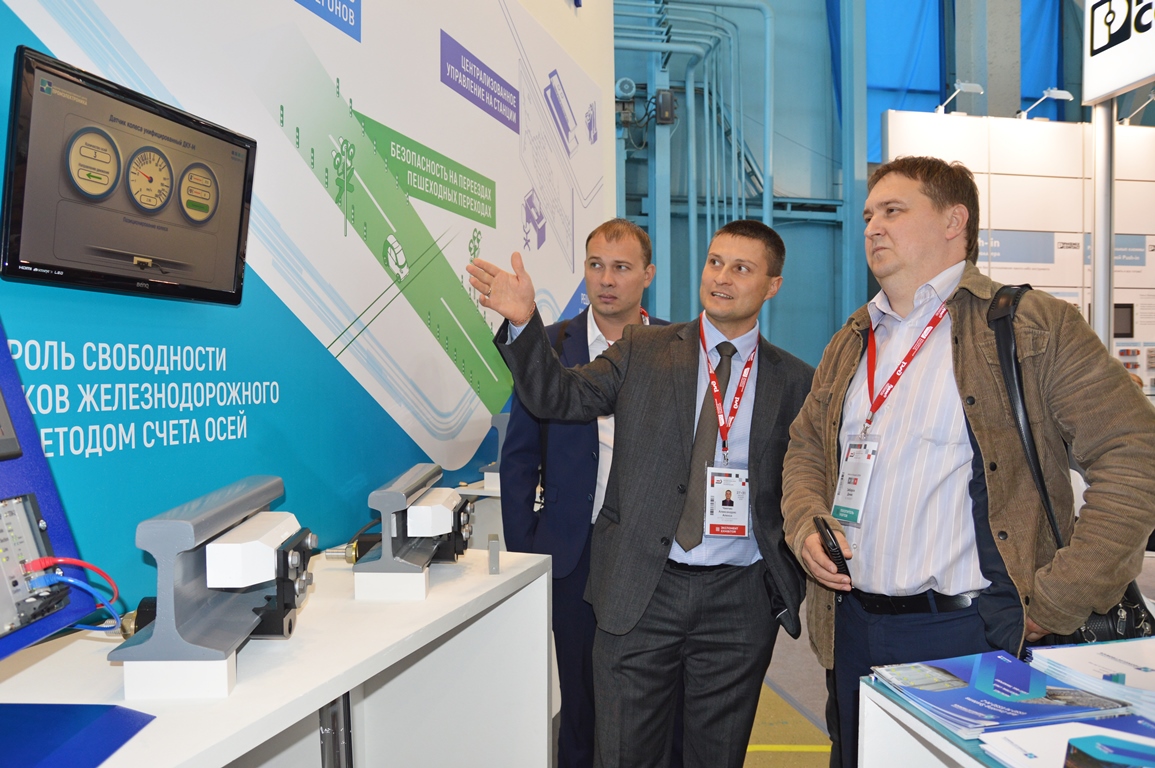 We've had a lot of discussion with foreign delegations from India, China and Mongolia. Feedback from our partners will help us improve our systems and provide better cooperation with our customers.