MKM
               The transportable container is intended for signalling equipment and operational personnel in any environmental conditions 365/7/24.
               The transportable container MKM is delivered as a turnkey solution: from manufacture and mounting of equipment to installation and commissioning.
               The transportable container is used:
if there is no any existing or vacant building for the equipment;
if installation of the equipment in a building is unreasonable.
Overall dimensions of MKM are customized with respect to a station size and required quantity of equipment.
MKM has been tested in the environmental conditions of the Far North: it is operating at stations located beyond the Arctic Circle.
MKM is produced in compliance with the operating environmental conditions.
MKM is a completed facility with the embedded personnel support system.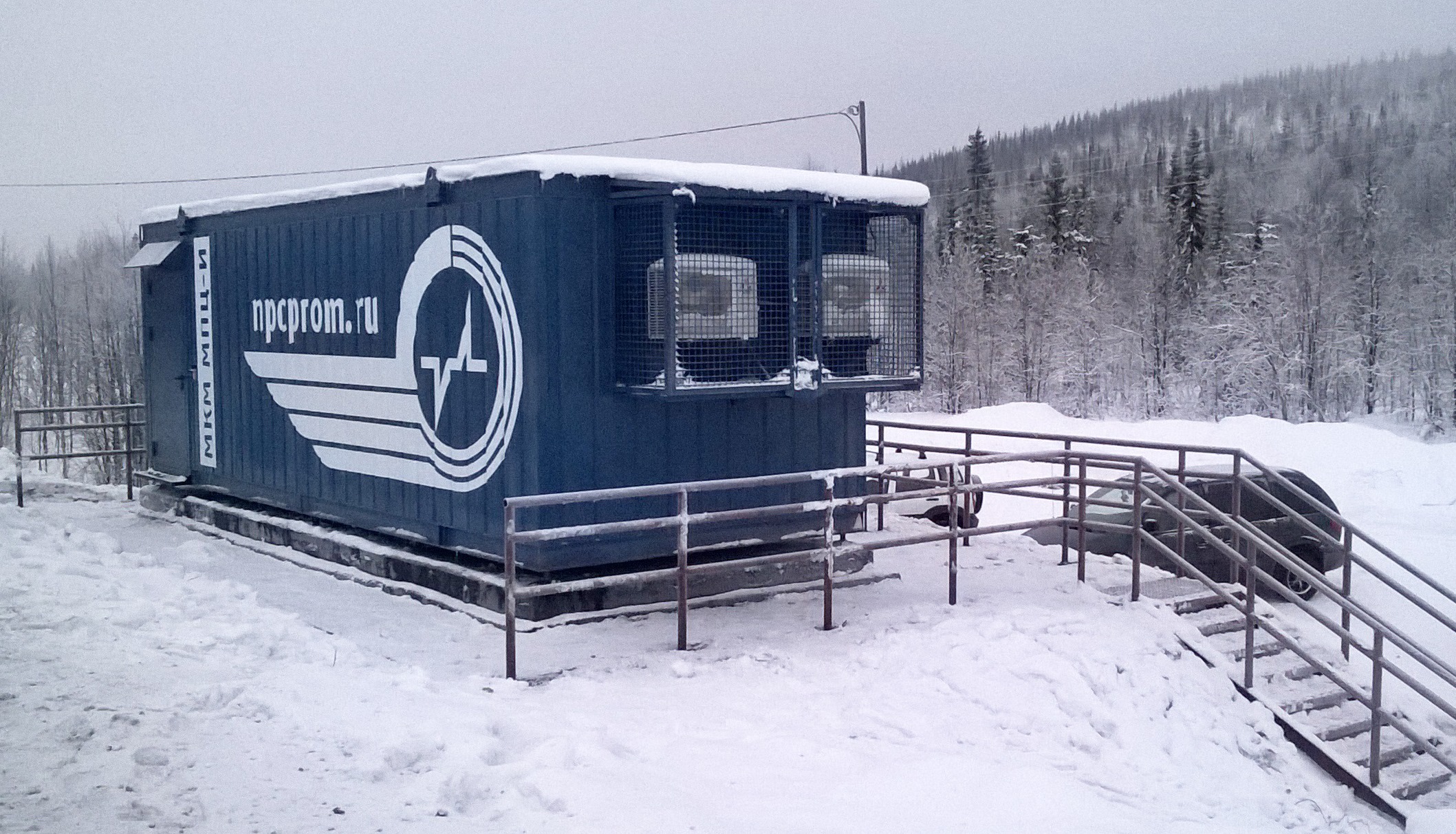 main and emergency lighting;
fire alarm system;
fire extinguishing system;
ventilating system;
air-conditioning system;
heating system;
authorized access system.
compliant with GOST R (IEC).
solid housing;
ambient operating temperature: -60 С° to +50 С°;
temperature inside the module: +5 С° to +25 С°;
average time of onsite installation: 2 h;
easy onsite adjustment;
scalable solutions;
redundant air conditioning N+1;
fire extinguishing agent HFC-227еа;
highest IP protection in the railway sector.
reduced costs due to no building and utilities construction;
lead time: 12-16 weeks;
delivered on site in a ready-to-use state;
warranty covers the entire facility (MKM and signalling equipment);
365/24/7 customer support.